Anne Hathaway Will Play the Villain of Roald Dahl's The Witches Remake
Photo by Jason Merritt/Getty
Movies
News
Anne Hathaway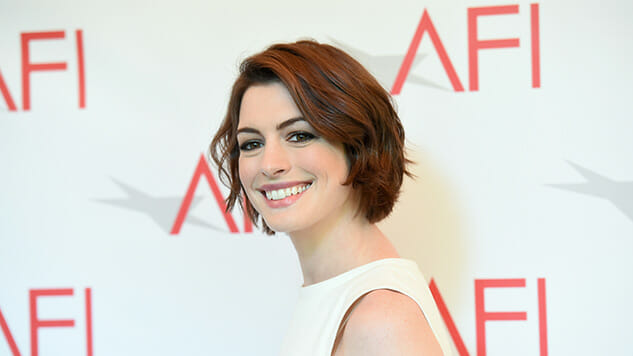 Anne Hathaway has reportedly closed a deal to star as the primary antagonist of director Robert Zemeckis' upcoming remake of Roald Dahl's classic 1983 children's fantasy novel The Witches. This offer, which would see Hathaway playing The Grand High Witch, will also apparently allow her time to appear in the live-action Sesame Street movie we referenced back in December.
The Witches is among the darkest and most macabre of Roald Dahl's children's novels, revolving around a 7-year-old boy and a few acquaintances who accidentally stumble onto a global network of child-murdering witches. Hathaway's role of the Grand High Witch is the most prolific child murderer of them all; a creature of pure evil who we can only imagine she will relish portraying. If this project is indeed "more rooted in the original source material," as Variety reports, you can expect things to get pretty grim indeed. Certainly, it sounds like this version of The Witches intends to be more faithful to the book than the 1990 adaptation by Nicolas Roeg, which starred Anjelica Huston as The Grand High Witch.
Zemeckis is penning the script for The Witches, and is producing alongside partner Jack Rapke, along with Alfonso Cuaron and Guillermo del Toro. This could be the start of something of a Roald Dahl revival, as there's also a series of animated adaptations coming to Netflix in 2019, which promises to include the likes of Charlie and the Chocolate Factory, Matilda and more.
Hathaway, meanwhile, had a busy 2018, appearing in the surprisingly successful summer spin-off Ocean's 8 and filming upcoming thriller Serenity and comedy The Hustle. She'll also be appearing in the upcoming Netflix thriller The Last Thing He Wanted, so her 2019 should be equally prolific.