Almost Famous Musical Adaptation Is in Works from Cameron Crowe
Photo by Matt Winklemeyer/Getty
Movies
News
almost famous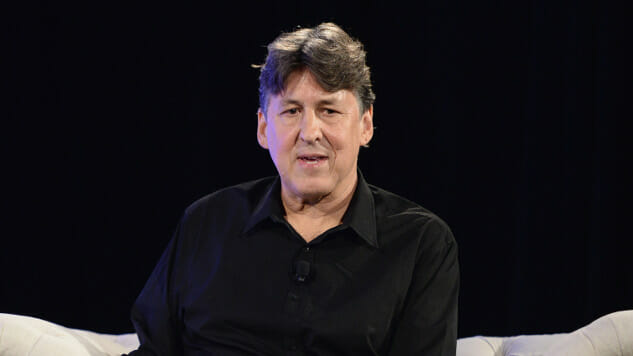 A musical adaptation of Cameron Crowe's seminal, endlessly quotable Almost Famous is confirmed to be in the works, and could be headed to Broadway soon.
Producer Lia Vollack confirmed the project Tuesday on behalf of Columbia Live Stage, along with fellow producers Joey Parnes, Sue Wagner and John Johnson. The new musical will feature a book by Crowe based on his Oscar-winning screenplay, music by Pulitzer and Tony winner Tom Kitt, lyrics by Crowe and Kitt, and direction by Jeremy Herrin.
Crowe also teased the project a few days back on Twitter, posting a video featuring Next to Normal composer Kitt on piano.
— Cameron Crowe (@CameronCrowe) September 21, 2018
While other details are still scarce on the forthcoming musical, we can pick up a few clues about the new project based on the original 2000 film. A semi-autobiographical film based on Crowe's experiences in the 1970s following bands on tour as a young Rolling Stone reporter, the era's music is a foundational aspect of Almost Famous. As with the original, we can expect the stage musical to feature a mix of familiar '70s classic-rock hits, along with new songs by made-up fictional bands aping that sound. The original film made a breakout star out of Kate Hudson, and also starred Billy Crudup, Frances McDormand, Philip Seymour Hoffman and a young Zooey Deschanel, so we can likely expect the casting process to be intense for the new musical.
Crowe's recent career trajectory hasn't been all too great, between box-office flops like Aloha, in which he infamously cast Emma Stone as a character of Asian and Hawaiian descent, and the short-lived Roadies, Crowe's unsuccessful attempt to recapture the backstage magic of his Almost Famous glory days as a Showtime series.
Hopefully, returning to one of his most beloved films on a new stage will help bring Crowe back on track.