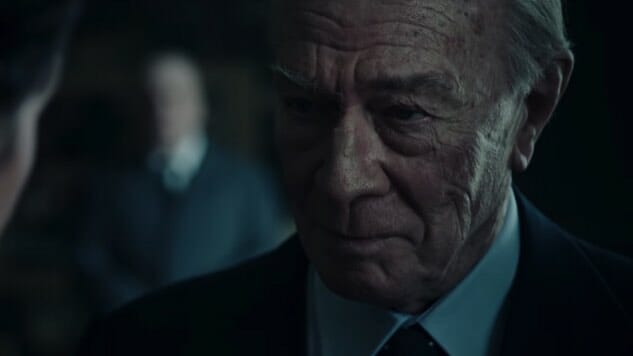 All the Money in the World couldn't buy Kevin Spacey back into Ridley Scott's new movie. The actor, widely accused of sexual misconduct, has been replaced by Christopher Plummer in the forthcoming J. Paul Getty drama, and we now have our first look at Plummer's take on the character, which is currently being constructed in an unprecedented series of reshoots.
Scott revealed today in an interview that he felt compelled to "lay down the law" when it came to cutting Spacey out of his film. "I sat and thought about it and realized, we cannot," Scott said. "You can't tolerate any kind of behavior like that. And it will affect the film. We cannot let one person's action affect the good work of all these other people. It's that simple."
The director has been hustling to reshoot Spacey's scenes with Plummer in time for the film's impending release. Fortunately for Sony, Scott—who turns 80 tomorrow—is an old pro. "I move like lightning. I'm already two scenes ahead," he boasted. "It's simple! If you know what you're doing, you don't need 19 takes." Scott has his cast's full support, including that of Michelle Williams, who costars in the film alongside Mark Wahlberg. "I'm so very proud to be a part of this—we're all here for Ridley," Williams said. "When this idea [to reshoot] was hatched, I immediately started to feel better. This doesn't do anything to ease the suffering of people who were all too personally affected by Kevin Spacey, but it is our little act of trying to right a wrong."
Somehow, some way, All the Money in the World opens on Dec. 22. Watch the new trailer above. We'd direct you to the previous trailer as well, but for some reason, it's vanished from the internet.