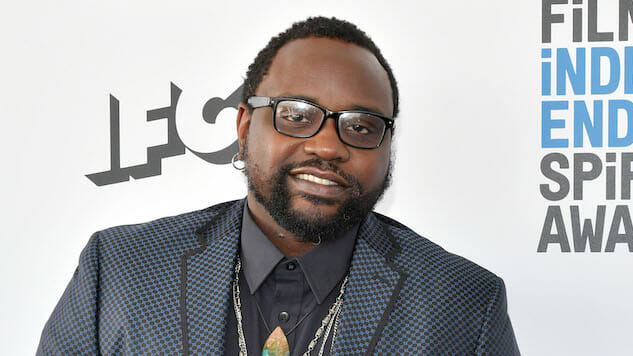 After the box office reception and critical acclaim from the first film, actor-turned-director John Krasinski is back again as director and writer for the forthcoming A Quiet Place 2.
A Quiet Place cast members Emily Blunt, Millicent Simmonds and Noah Jupe are returning for the sequel, and in late March it was announced that Peaky Blinders star Cillian Murphy would be joining, as well. Most recently, Atlanta actor Brian Tyree Henry has entered talks to star in the film, according to TheWrap.
Henry most recently starred in Barry Jenkins' If Beale Street Could Talk and the Oscar-winning Spider-Man: Into the Spider-Verse. He's starring in the forthcoming Child's Play remake, Todd Phillips' Joker and next year's Godzilla vs. Kong.
There's no information regarding Henry's role in the film or the plot, which will inevitably contain the mysterious monsters that kill whatever they hear. When THR reported Murphy's addition, they noted he would play "a man with mysterious intentions who joins the family unit." Paramount has slated a May 15, 2020 release for the follow-up.
A Quiet Place grossed $340 million worldwide at the box office, was nominated for an Oscar and garnered a Screen Actors Guild award for Blunt, as well as a Critics' Choice Award for Best Sci-Fi/Horror Movie.