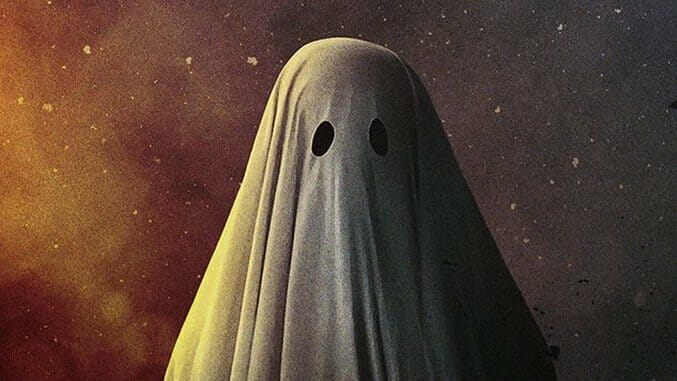 Our time is short, so we'll keep this simple: David Lowery's A Ghost Story is one of the best movies of 2017, and if you haven't seen it, we'd like to help you rectify that cosmic quandary.
Lowery's gorgeous, quietly moving fairy tale is about how a Casey Affleck ghost has to come to terms with Casey Affleck being a jerk over the course of multiple lifetimes, and then if you're not sure what's happening, Bonnie 'Prince' Billy explains most of the movie anyway. Its Blu-ray/DVD arrives on October 3rd; we've got three copies to give away!
Special features include:
– Audio Commentary with Director David Lowery, Cinematographer Andrew Droz Palermo, Production Designer Jade Healy, and Composer Daniel Hart
– "A Ghost Story and the Inevitable Passing of Time" Featurette
– "A Composer's Story" Featurette
– Deleted Scene
Winning, unlike transcending space and time by forming a bond with a house, is easy. All you need to do is:
1. Follow @pastemovies on Twitter if you haven't already;
2. Tweet @pastemovies and name your favorite movie ghost (Obi-Wan Kenobi at the end of Return of the Jedi counts);
3. Include the hashtag #AGhostStory.
And in the spirit of knowing that time is but a human construct we apply to our lives to give reality meaning, we'll pick a winner "very soon"! (Probably in time for the blu-ray's release.)
Read our review of the movie here.
Note: Winner must be a U.S. resident.