A Ghost Story Gets New Poster Ahead of Tomorrow's Trailer Debut
Image via A24/Sundance Institute
Movies
News
A Ghost Story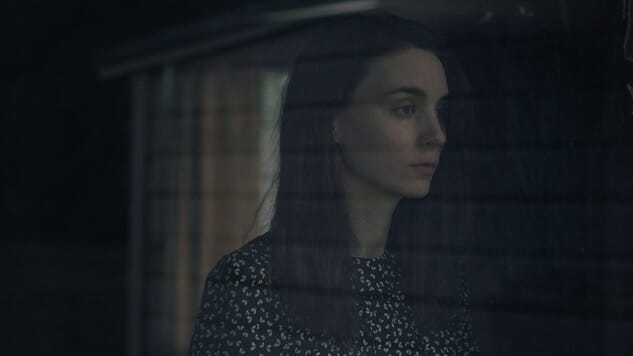 Ahead of tomorrow's trailer premiere for Sundance darling A Ghost Story, A24 has released a beautifully minimalist new poster for the film via Facebook.
In the poster, we see the titular ghost—marked by the same, endearingly simple design of a bedsheet with cut-out eye-holes that we saw in previous stills—standing against a monochromatic, star-strewn backdrop. Hovering above the ghost's head is the film's title, and, right below that, the names of two of modern cinema's most esteemed actors, written in an amusingly yet hauntingly understated font. Near the credits at the bottom of the poster is a tagline, so casually presented that you might miss it if you weren't paying attention: "It's All About Time."
A mere 87 minutes in length and yet sending waves of rapture through the film community, A Ghost Story is, without a doubt, one of the most hotly anticipated titles of 2017. It is directed by David Lowery of Ain't Them Bodies Saints and Pete's Dragon fame, with Rooney Mara and Casey Affleck reprising their collaboration from the former.
The film's synopsis reads as follows:
Recently deceased, a white-sheeted ghost (Affleck) returns to his suburban home to console his bereft wife (Mara), only to find that in his spectral state he has become unstuck in time, forced to watch passively as the life he knew and the woman he loves slowly slip away. Increasingly unmoored, the ghost embarks on a cosmic journey through memory and history, confronting life's ineffable questions and the enormity of existence.
Check back in for our coverage of the trailer tomorrow, and admire the all-around elegance of the poster below. You can also read up on another new Affleck/Lowery collaboration here.