Reality TV Stars Are Our New Presidents: Shark Tank's Kevin O'Leary Throws His Hat into the Ring for Canadian Prime Minister
Photo by Michael Loccisano/Getty
Media
News
Kevin O'Leary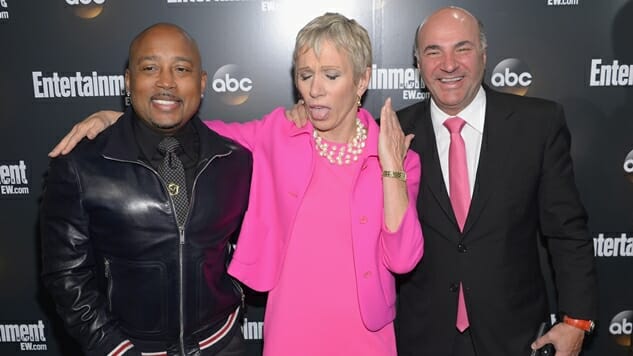 For the uninitiated, this clip from Shark Tank does a pretty good job summarizing the self-professed "Mr. Wonderful"
Why is he running? Per his website:
Many Canadians were optimistic when Trudeau promised them he would balance the budget by 2019. That's not what happened. Once elected, he broke that promise and put forward a dangerous proposal built perpetual debt. Now we are being asked to forfeit our children's futures under the burden of unbalanced budgets for the next 38 years ending with a country $1.5 trillion in the hole. In this nightmare, Canadians will soon spend the majority of their tax dollars paying interest on money spent long before their time. This is Trudeau's curse of debt.
Canadians today and tomorrow will never have the opportunities their parents had because of this curse.
I will not let that happen.
Now, with the election of Donald Trump to our south, Canada's largest trading partner is headed by a businessman with an aggressive strategy that could hurt the Canadian economy. Trudeau doesn't stand a chance, and we deserve better.
Kevin O'Leary has some things in common with Donald Trump: like a successful reality show produced by Mark Burnett as well as the mindset of a predatory capitalist. Where they diverge is that O'Leary has proven business savvy, so this wouldn't be that ridiculous of a story even before the Donald shattered all norms in American politics. He also told CTV News "I'm the son of an immigrant from Ireland and from Lebanon. There are no walls in my world."
Tomorrow's inauguration hangs over this decision in more ways than one, and Justin Trudeau will no doubt keep a watchful eye on the businessman/reality TV star as he enters a crowded field, vying for the conservative party's nomination. Sound familiar?