Studies Confirm That a Stress-Out America Needs a Long Vacation
A new survey shows a widespread increase in anxiety across the United States
Health
Features
Health Insurance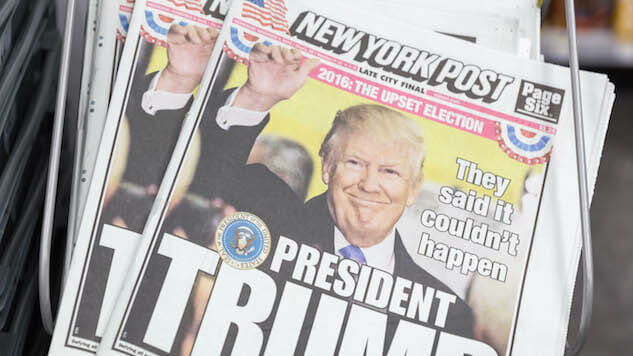 To say Americans are more stressed than we were one year ago, or even six months ago, would be quite an understatement. The reality is, we are moving through our days with an increased level of stress, anxiety and uncertainty as we try to make sense of the current political climate. And in case you were wondering if this sudden rise in stress levels is only being observed in a few isolated cases, the American Psychological Association (APA) released a new survey last week that confirms a widespread increase in stress among Americans.
According to the new APA Stress in America: Coping with Change Survey, two-thirds of Americans say they are stressed about the future of our nation, including 57 percent citing the current political climate as a very or somewhat significant source of stress and 49 percent saying the same about the election outcome (includes a majority of both Democrats and Republicans). The survey, conducted by Harris Poll in January 2017, also found that while Democrats were more likely than Republicans (72 percent vs. 26 percent) to say the 2016 election caused a significant amount of stress, Republicans are still feeling an increase level of tension. According to the study, 59 percent of Republicans said the future of the nation was a significant source of stress for them, compared to 76 percent of Democrats.
"The stress we're seeing around political issues is deeply concerning, because it is hard for Americans to get away from it," says Katherine Nordal, PhD APA's executive director for professional practice. The survey results published last week, come just six months after the APA conducted the same study in August 2016, where they found that 52 percent of Americans reported the presidential election was a significant source of stress. So in order to better understand the long-term effects of political stressors, they conducted an additional survey online by Harris Poll in January of 2017, and found the overall average reported stress level of Americans rose from 4.8 in August to 5.1 in January, on a scale where 1 means little or no stress and 10 means a great deal of stress. According to the APA, these results represent the first significant increase since the Stress in America Survey began ten years ago.
What does all this stress mean for your health?
In general, the most common reaction to the uncertainty of the political climate is generalized anxiety and increased stress levels as people worry about the future. And the most surprising fallout from this political disaster is the never-ending list of health ailments people seem to be suffering from.
In fact, the APA is very concerned about the additional stressors and how they may be affecting Americans' health. They found the percentage of people reporting at least one health symptom because of stress rose from 71 percent in August 2016 to 80 percent in January 2017. Topping the list of the most common physical complaints were: headaches, feeling overwhelmed, feeling nervous or anxious, and feeling sad or depressed. Additionally, increase stress levels also produce symptoms of restlessness, irritability, muscle tension, fatigue, panic attacks, and concentration or sleep difficulties.
What can you do?
Just like most things in life, moderation is key. If the constant buzz of political news is too much for you on any given day, it's best to understand your limits and simply step away. Constant exposure to information that causes negative physical and emotional consequences is not good for anyone and limiting access to this information is critical for your health and well-being.
It might be helpful to schedule short, "news-free" breaks throughout your day (turn off all electronics and put away the newspaper), in order to relax your body and mind. Additionally, plan for at least 30 minutes each day to do something you love and while you're at it, give meditation a try. Learning to relax requires you to free your mind of information overload and practicing mindfulness and deep breathing in a stress-free environment might be just what your body and mind needs.
Nordal believes the transition of power and the speed of change can cause uncertainty and feelings of stress, and that stress can have health consequences. "If the 24-hour news cycle is causing you stress, limit your media consumption," says Nordal. "Read enough to stay informed but then plan activities that give you a regular break from the issues and the stress they might cause. And remember to take care of yourself and pay attention to other areas of your life," she adds.
Image: Marco Verch, CC-BY
Sara Lindberg is a freelance writer specializing in health, fitness, and wellness.