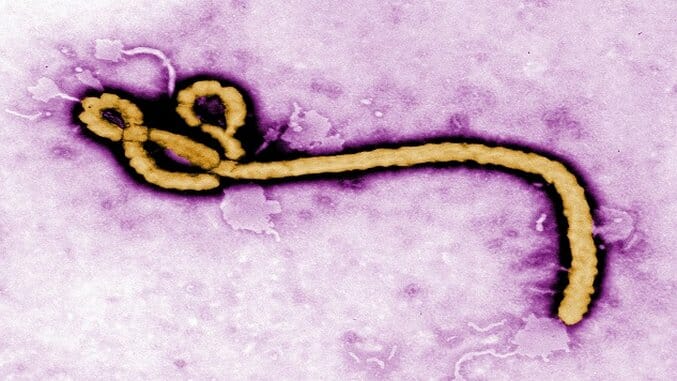 The World Health Organization has confirmed Ebola as the cause of three deaths in the Democratic Republic of Congo.
The first victim, a 39-year-old male, displayed symptoms on April 22 and died on April 26, and two other people who came in contact with the man later died. The WHO has also confirmed a total of 19 Ebola illnesses, with as many as 125 people having been exposed to the disease.
The WHO has a team of doctors in the Democratic Republic of Congo to provide medical care to those with the disease.
Due to economic struggles and and remoteness of tribes, healthcare in the Democratic Republic of Congo is limited. The U.S. government estimates that as many as 70 percent of Congolese receive subpar healthcare access. Ebola has been a constant threat in the region as well—since 1976 there have been eight outbreaks in the Congo.
The last outbreak in the occurred in 2014, infecting 66 people and killing 49. Doctors were able to quarantine the disease to one village, and prevent it from spreading further.
Tensions relating to Ebola remain high around the world, especially after another strain of the disease ravaged several countries West Africa from 2014 through 2016. During that same time nine Americans became infected with the disease, including seven doctors who were treating Ebola victims in Africa and were transported to the CDC in Atlanta, and two nurses who came in contact with a Liberian man in Texas. All Americans lived.
Because the disease is easily transmitted and highly fatal, news of any outbreak is reason for concern. Still, the WHO insisted there is little global threat from the current outbreak.
Photo: CDC Global, CC-BY
Savannah McCoy is a freelance journalist based in Athens, Georgia. She is an avid sports fan and Game of Thrones junkie. Valar Morghulis.