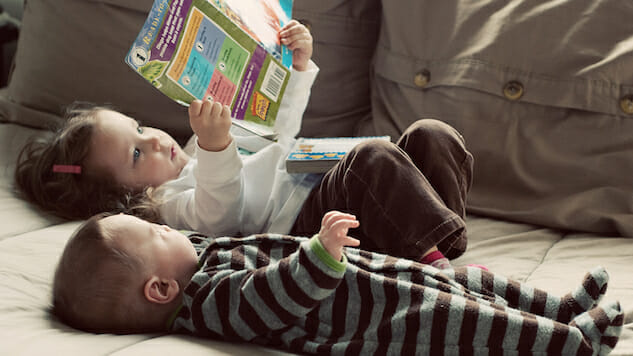 According to a study recently published in the Journal of Human Resources, first born children tend to be more intelligent than their younger siblings. Researchers at the University of Edinburgh believe this is a result of the first-born child receiving more mental stimulation from parents during early developmental stages of life.
In the study, data from the U.S. Children of the National Longitudinal Survey of Youth on nearly 5,000 children was collected. The children were monitored from pre-birth until they turned 14, and they were assessed every two years.
These assessments ranged in categories, from reading to vocabulary to matching letters. Information concerning environmental factors, such as family background and economic conditions was also collected.
The results of the assessments showed that first-born children typically outperformed their younger siblings, even as early as age one. Though the younger children were receiving the same emotional support as their oldest sibling, researchers found that parents gave their first-born children more support with tasks that develop thinking skills, including reading with the child, crafting and playing musical instruments.
It was also recorded that mothers took higher risks during pregnancies with their second and third children—such as increased smoking. These findings help explain the "birth order effect," a phenomenon in which the first-born child makes more money and gets a higher education than his or her younger siblings.
Describing the study's results, Ana Nuevo-Chiquero of the University of Edinburgh School of Economics said that "broad shifts in parental behavior are a plausible explanation for the observed birth order differences in education and labor market outcomes."
Photo: ThomasLife, CC-BY
Elizabeth Chambers is a health intern with Paste and a freelance writer based out of Athens, Georgia.