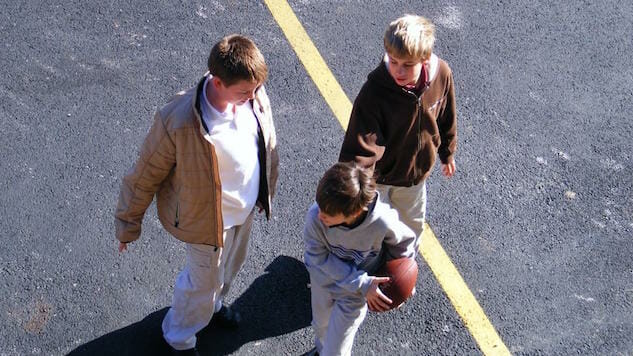 A study published in the Journal of Educational Psychology shows that children who were bullied in school struggle more academically than their non-bullied classmates.
The study's authors claim that bullied children have declining test scores, a growing dislike of school and failing confidence in their abilities. "The children who are frequently bullied are not only not liking school and not wanting to be there, but are finding it hard to participate in the classroom," said Gary W. Ladd, a professor of psychology at Arizona State University and the study's lead researcher.
Bullies provoke insecurity in their victims, causing the victim to closes him or herself off from making new friends or putting a lot of effort into his or her work. Victims often keep to themselves, worried that participation in the classroom will only lead to further harassment. Ladd added that "one of the things kids talked about was that it was harder for them to pay attention when they were sitting in the classroom thinking about what the bully was going to do to them next."
In the study, nearly 400 kindergarteners were shadowed until 12th grade. The study leaders frequently evaluated the children, asking them if they were happy in school, if they felt victimized and number of other questions. The students' standardized test scores were also recorded for analysis.
The results of the study showed that the prevalence and frequency of bullying declined as the children grew, as roughly 26 percent of students reported decreasing victimization. However, the results also showed that 24 percent of students suffered chronic bullying throughout the years, which was accompanied by inferior academic performance. Most of the students that faced chronic or increased bullying over the years were male.
As bullying contributes to insecurities linked to multiple aspects of life, it is important that policies to prevent bullying in schools and beyond are established and emphasized.
Photo: Jose Kevo, CC-BY
Elizabeth Chambers is a health intern with Paste and a freelance writer based out of Athens, Georgia.