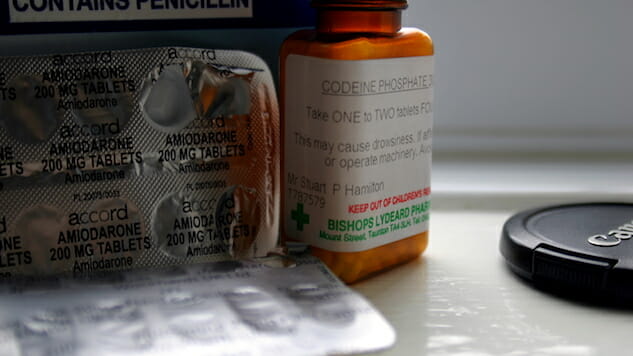 The FDA has released a statement saying parents should not give children medication that contains the narcotics codeine or tramadol. Some children and adults process opioid drugs more quickly—which can cause the level of narcotics in the bloodstream to rise too high—too quickly.
This can lead to an overdose in children because of their small size. Nursing mothers are also warned to stay away from the narcotics, as they can pass unsafe levels of opioids to their babies through their breast milk.
The FDA says medication labels will be updated to warn against giving these medications to children under 12, as well as women who are nursing or pregnant.
Dr. Douglas Throckmorton, deputy center director for regulatory programs at the FDA's Center for Drug Evaluation and Research, said "it's very hard to determine which child or mother has this risk, so that's why we've taken this action today."
Multiple prescription drugs, such as the painkiller Tylenol 3, contain codeine and tramadol.
"They are powerful, effective medicines when used right [but] they can cause a lot of harm when they're not," Dr. Throckmorton added.
The FDA also warned against giving these narcotics to children ages 12 –
18 who are obese, suffer from obstructive sleep apnea, have a weakened respiratory system or have just had their tonsils removed, as the drugs can increase the chances of dangerous breathing problems.
The FDA will hold a public advisory committee meeting later this year to discuss broader use of the drug as a cure for cough and cold.
"We understand there are limited options when it comes to treating pain and cough in children," Throckmorton said.
Photo: stuad70, CC-BY
Elizabeth Chambers is a health intern with Paste and a freelance writer based out of Athens, Georgia.