James McAvoy and Daniel Radcliff Re-Imagine a Classic in the Victor Frankenstein Trailer
Geek
Video
James McAvoy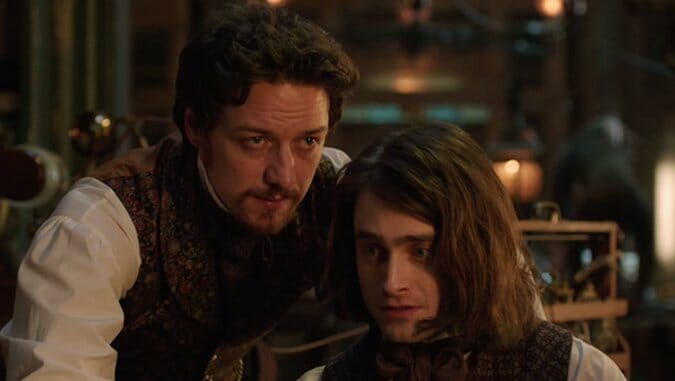 "We shall create a life out of death."
The first trailer for Fox's Victor Frankenstein portrays Mary Shelley's classic in a different light, or side. This time, it's all about the men behind the monster. This film doesn't just chronicle a madman crazed by his pursuit to create a living, breathing monster. Now, he's charming, and charmingly sarcastic.
James McAvoy plays Frankenstein, while Daniel Radcliffe transforms the role of Igor into humorous sidekick. Also appearing in the movie is Sherlock's Andrew Scott, playing Frankenstein's police nemesis, Inspector Roderick Turpin and Downton Abbey's Jessica Brown Findlay, as Lorelei. In general, the film gives off less of the serious gothic horror vibe than previous incarnations of the Frankenstein tale—the beats of this trailer almost feel like a buddy action movie, albeit with reanimated dead bodies.
The film was directed by Paul McGuigan from a screenplay by Max Landis, and it hits theaters Nov. 25. Watch the trailer for Victor Frankenstien above.