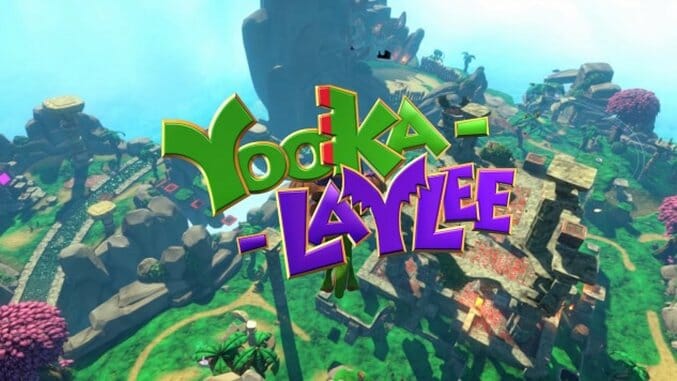 Yooka-Laylee, the Kickstarted spiritual successor to Banjo Kazooie, has a new trailer that shows off tons of new gameplay footage. The trailer highlights mechanics like Yooka and Laylee's ability to transform into a variety of forms, including their flower form shown below.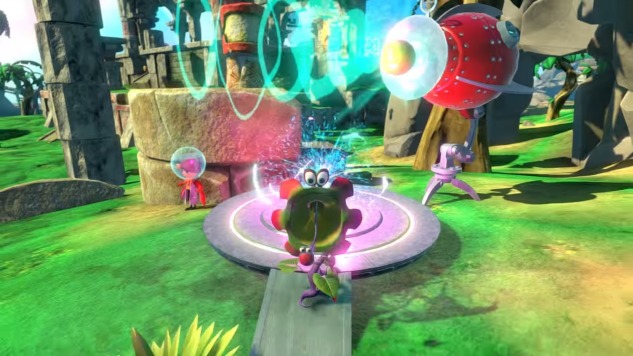 Playtonic Games, the studio behind Yooka-Laylee, even snuck in a little jab at the most recent Banjo Kazooie game, Banjo Kazooie: Nuts and Bolts, which had a strange focus on car construction instead of platforming.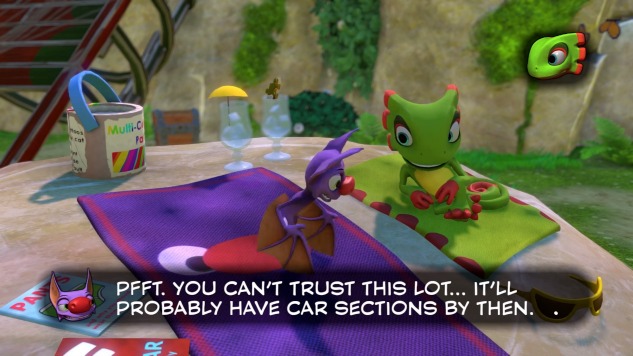 Yooka-Laylee looks like a return to and refinement of the 3D platformers of yore. We're looking forward to jumping, flying and rolling our way through its colorful worlds when it releases in early 2017, a slight delay from its prior release window. Watch the E3 trailer above.