Twin Mirror Gets a Disturbing New Teaser at Gamescom 2018
Images via DONTNOD Entertainment/YouTube
Games
News
Twin Mirror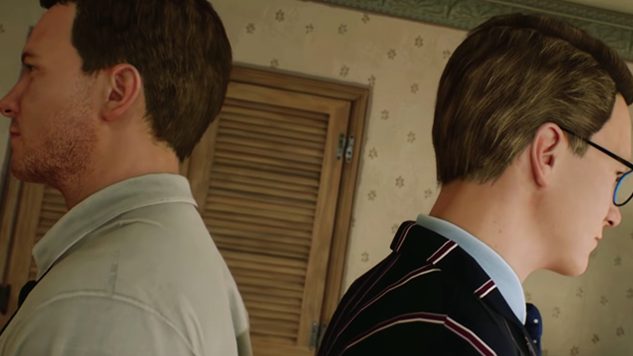 Twin Mirror, which is being developed by Dontnod Entertainment—the developer of Life is Strange and Life is Strange 2—has gotten a new trailer at Gamescom 2018.
While the trailer is only a minute long, it shows the character known as The Double. Twin Mirror is an adventure game in which the player takes control of a 33-year-old investigative journalist named Samuel Hicks. Samuel returns to his hometown to attend the funeral of his best friend, but wakes up in his hotel room to a bloody scene and no memory of the night before. He decides to—through switching between the real world and his "Mind Palace"—investigate what is happening, but his investigation will be affected by a man in his mind named The Double.
Twin Mirror will have three episodes, with the first releasing sometime in 2019. Watch the game's mysterious new teaser trailer below.