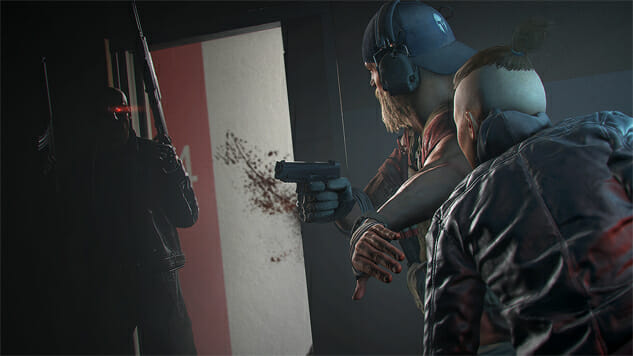 Ubisoft announced a free event featuring The Terminator in their online title Ghost Recon Breakpoint. The event features several new missions and enemies inspired by the 1984 film. The Terminator Live Event launches tomorrow, Jan. 29, and lasts until Feb. 6. The game is set to have regular updates following this event in the coming year.
The event, of course, incorporates time travel, and features an original character claiming to be from the future named Rasa Aldwin who will be the player's partner for the mission. An enemy of The Terminator, you are tasked with assisting her in stopping what he has planned.
Upon completion of all the event's missions, you can unlock the iconic punk outfit and weapons and vehicles inspired by The Terminator film. With all the gear available, you can essentially play as The Terminator himself or the film's protagonist Kyle Reese.
The event comes following significant criticism aimed at the game upon its release. Back in October, Ubisoft posted their "Moving Forward letter," noting they planned to pay close attention to player feedback and make good on promises about the game's technical issues, "pay-to-win" microtransactions, and the game's polarizing, tone-deaf content given the current political climate. In the letter, they note their goal "is to immerse our fans in a gritty and authentic military experience." Is that really what we should be concerned with in regards to our media right now?
Regardless, a Terminator-related mission points to them taking it maybe a little less seriously, being safer and campier territory than what Ubisoft attempted to explore upon launch. Unfortunately, Sarah Connor won't be featured, but maybe that's for the better.
You can watch a trailer for Breakpoint's Terminator event here.