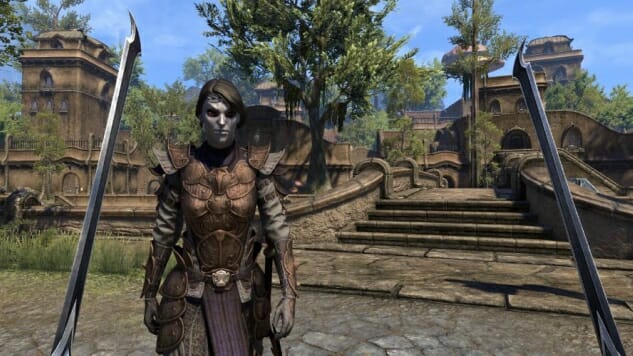 Get ready to disembark at the port of Seyda Neen all over again, outlander. Bethesda and Zenimax Online Studios have released the first gameplay trailer for The Elder Scrolls Online: Morrowind.
In what truly seems like a one-to-one recreation of the continent of Vvardenfell from The Elder Scrolls III: Morrowind, players should expect to see all of the same weird mushroom houses and giant, flea-like Silt Striders they remember from the classic 2002 RPG. Additionally, the MMO is adding its first new class since launch, the Warden, who uses nature-based magic, traditional melee weapons and a personal war bear to aid them in battle. PVP fans can also expect a new Battlegrounds mode with 4v4v4 arena matches. Existing players will be able to travel to the "new" continent whenever they please, and new players will be able to roll a new character there if Morrowind is where they wish to start their journey.
Go ahead and check out the gameplay trailer above, and if you missed it the first time around, take a look at the expansion's cinematic announcement trailer below. The Elder Scrolls Online: Morrowind launches for PC, Xbox One and PS4 on June 6.