Stern Pinball Releases Three New Models for Star Wars' 40th Anniversary
Images via Stern Pinball
Games
News
Star Wars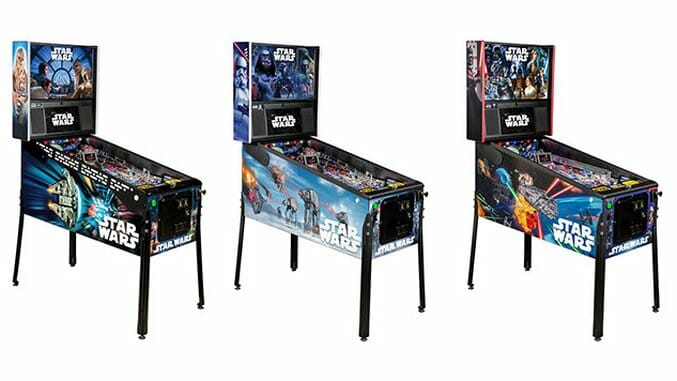 Stern Pinball, the arcade pinball machine company to best all other arcade pinball machine companies, has released a new line of machines celebrating the 40th anniversary of Star Wars.
Players can "battle to restore justice to the Galaxy" by hitting and flipping the pinball through the most modern-yet-retro arcade game to date. According to a press release, the machines feature audio systems three times more powerful than those of previous generations and a state-of-the-art electronic system depicting footage and audio from the original Star Wars trilogy.
The limited edition and premium models also feature two LCD screens, an exploding (if you manage to aim as perfectly as Luke) Death Star interactive display and a hyperspace ramp.
Three different models are available in Pro, Premium and Limited Editions, each with a different styled cabin. If you splurge for the Limited Edition model you can also get an upgraded playfield.
If you want to put yourself in the heat of battle as a rebel fighter, you'll have to shell out $6,199 for a Pro Model; $7,899 for a Premium Model or $8,999 for a Limited Edition Model. You may be smarter trying to lobby your nearest arcade hall instead.
Stern also reintroduced a wicked AC/DC model last month.