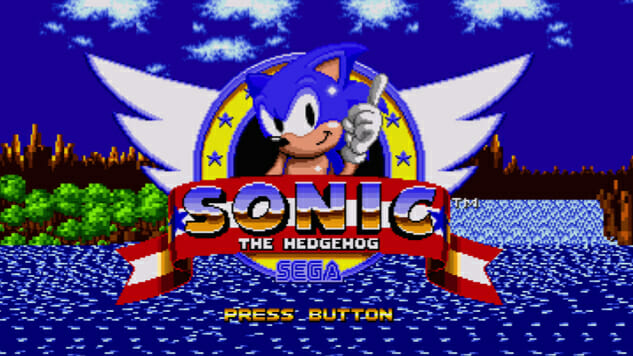 The "next big year for Sonic" is 2021, Sonic Team head Takashi Iizuka told Game Informer.
"That's the 30-year anniversary for Sonic," Iizuka told the outlet at E3. "We are now preparing."
Past anniversary years have brought us some milestone games to celebrate, including 2011's Sonic Generations. When asked if 2021 would go down a similar route, Iizuka chuckled and said, "Maybe."
No word as to what Sonic's likely massive 30th anniversary project will entail quite yet, but we've got our eyes peeled.
In the same interview, Iizuka also let us know that the fan-favorite drop-dash would be a mainstay of Sonic's arsenal for future games, just as the spin-dash or homing attack have become.
Iizuka requested that drop-dash, which was first seen in Sonic Mania, be included in Sega Ages. Beloved since Sonic Mania, drop-dash has also been a move in Sonic Forces.
Iizuka then addressed Mighty the Armadillo and Ray the Flying Squirrel, both characters in last year's Sonic Mania Plus.
Due to heavy requests for the classic characters by fans, Iizuka told Game Informer his team decided to include them in Sonic Mania Plus.
Sounds like the Sonic Team has been taking notes on our feedback. Thanks, guys.
This year was also expected to be a big one for our favorite blue blur as he made his big screen debut in a live-action film. But due to fan backlash over the trailer, which featured a frighteningly semi-realistic Sonic that veered uncomfortably into uncanny valley territory, filmmakers decided to delay the film to 2020 to get the classic character right.