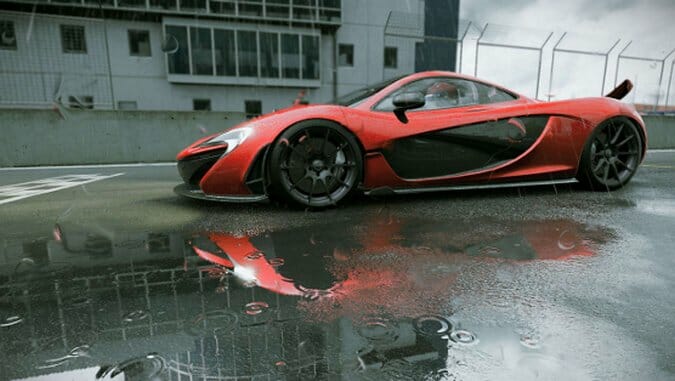 I don't understand what tire pressure does. I don't drive, and when I owned a car, I once drove around for weeks with what a mechanic described as a "dangerously low" amount of oil. On a separate occasion, this same mechanic also told me that my brakes were so worn out that they functionally did not exist. Therefore, I am the most qualified person in the world to work on a car and/or talk about the specific operations of a car driving and management simulation game.
Project CARS is a game that allows you to live out your fantasies of being a car driving person. Despite my deep love for all Fast & Furious films since the original film, I have no desire to drive cars real fast. There's nothing about driving around a track against other nameless cool driving people that makes me excited. When it comes to driving games, I'm in the Need For Speed or the hyper-superior Blur camp. I like my driving arcade-y, preferably with power-ups and rockets and whatever.
Project CARS doesn't have rockets. I can't shoot the computer-controlled racer in first place with a blue shell. Instead, I can patiently drive my car, braking appropriately through turns and accelerating through the latter half of them. I can turn to look in my rear-view mirror, or my side mirrors, to see if someone is coming from behind me. I can prepare my car as best I can for the conditions predicted, whether rain or not-rain, and I can do my best to make it from the mid position to somewhere better than mid position. Points accrue over the season. My value will go up in some kind of way that I don't really understand as a person who doesn't understand how racing, or points, or seasons, or any of this works.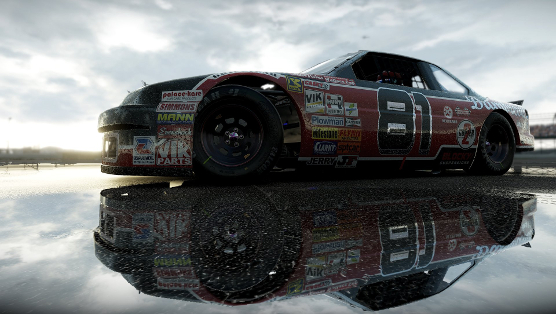 You can race in a few different modes. You can set up a single race, or a single series of races, or a career where you read emails and read a fake Twitter feed in between your racing events. You meet up on the weekend, you race your cars, and you get to be really cool in front of your simulated friends. Sometimes, if you race really good, you get a better sponsor. It is a simulation of a career that does not seem to be very exciting.
I can also say that the driving simulation works in ways that a driving simulation seems to need to. Driving is consistent across the board, and each car has its own "feel" that is tied to certain statistics attached to that make, model, and class of vehicle. I drove around urban tracks in weird rally cars and had an extensive, awesome time playing as a terminally terrible kart driver. It all seemed to cohere together into something that made consistent sense, and seemed to be tied to the real world, which is basically my only way of trying to evaluate how "simulation-y" this game could be.
Despite the consistency of mechanics and simulation-feel, there's something tactile missing from Project CARS. There were a few times when I was taking a corner while being warned that I was driving too fast, and I just kept going. I wasn't getting any kind of tactile feedback, nothing "embodied," and because of that I spent a lot of time skittering off the road. I know that I was warned. I know that I had an intellectual sense that I couldn't make the turn traveling at the speed I was climbing to. But even with the controller vibrating in my hard, it felt like I was sliding around. The consequences weren't apparent, or made physical for me, and so I flew around those corners and lost a lot of races.
Project CARS is a racing game that simulates the act of racing lots of different vehicles in locations all over the world. It is very excellent at that, and if you like the idea of a racing sim you should give it a shot. I had a great time racing around the tracks, but it isn't something I am going to turn on very many more times. If a good simulation of driving cars at moderate-to-fast speeds is what really rocks your world, buy this game because I don't think it gets better than this. If you want something a little more exciting, grab the infinitely-excellent Blur or start rocking your Big Wheel again.
---
Project CARS was developed and published by Slightly Mad Studios. It is available for Microsoft Windows, the PlayStation 4, the Xbox One, SteamOS and the Wii U.
Cameron Kunzelman tweets at @Twitter and writes about games at thiscageisworms.com.