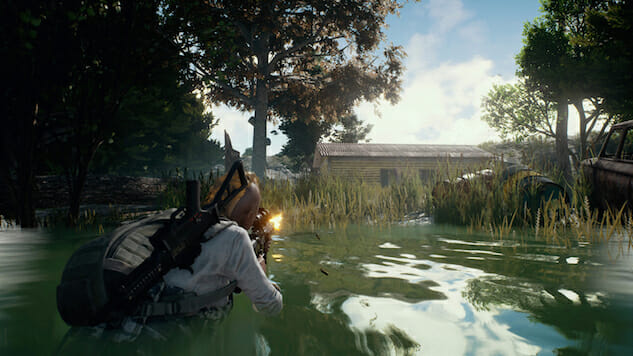 Player Unknown's Battlegrounds developer PUBG Corp. announced a packed road map of additions and updates for the premiere battle royale title on Thursday.
Most notable among the scheduled additions is a new, smaller map that goes live on the game's test server next month. The new map will pit players against one another on a 4×4km island map, which is substantially smaller than the two existing maps. The cramped space will provide quicker matches with a more intense experience due to "a higher player density." The announcement revealed that another 8×8km map is in the works, as well.
The schedule also outlined the inclusion of emotes, which will hit the test server very soon, as well as in-game friends lists, squad voice chat and achievements as minor but welcomed additions. New vehicles, weapons and weapon attachments are scheduled to be implemented sometime in the "first half of the year," and improved character and parachute animations are on the way in an effort to "make them smoother and more reactive to the environment."
The already-announced limb and bullet penetration updates are still on the way after being delayed as focus shifted to combat the abundance of cheating within the game, on which the PUBG team is still heavily focused.
The post rounds out its offerings with planned parachute and weapon skins, and even a tease of new game modes, which seem to be the furthest away of anything announced.
PC players will be able to get their hands on these new goodies as they are doled out on the PUBG test server over the course of the year.