Latest Overwatch Short Focuses on D.Va, Exploring Her PTSD
Images via Blizzard Entertainment/YouTube
Games
News
Overwatch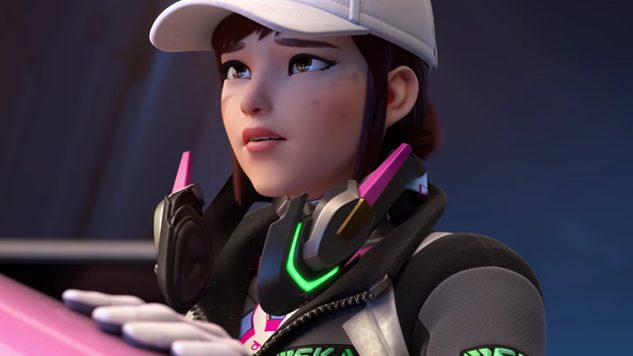 As expected from recent rumors among the Overwatch community, a short for Hana "D.Va" Song was unveiled at Gamescom on Wednesday morning.
The short takes place in her homeland of South Korea, focusing on D.Va while introducing a new character to the character's lore, her friend Taehyun. It's one of Blizzard's most significant shorts yet—D.Va is a fan favorite among Overwatch characters, so this short comes as a delight to many players.
Perhaps the most interesting part of the seven-minute short is that it begins with a shot of D.Va drinking soda and eating Doritos—a very popular concept of D.Va among fans that even Blizzard has supported with memes and an in-game emote. However, it proceeds to immediately subvert fan expectations as it explores D.Va's PTSD following the war, which makes her unable to feel like she can take time off from fighting. Even though she is supposed to be taking a break, she doesn't hesitate in rushing to defend the city from an incoming attack. While the short has thrilling action sequences, it also contains plenty of heart and provides a new dimension of depth to the beloved pink mech pilot.
Watch the beautiful "Shooting Star" short below.