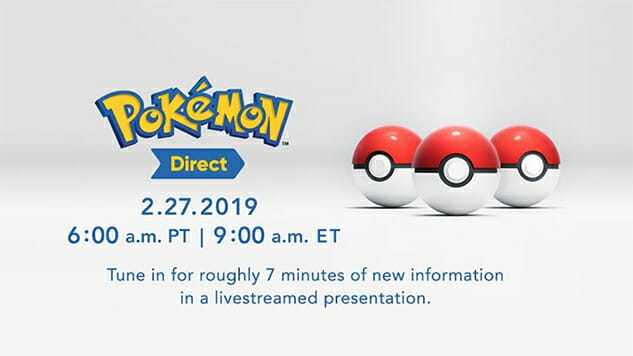 Nintendo has announced that "new information" pertaining to Pokémon will be unveiled via YouTube livestream on Pokémon Day, Feb. 27.
The YouTube bumper image for what Nintendo is calling Pokémon Direct (a spin on their company-wide update, Nintendo Direct) teases: "Tune in for roughly 7 minutes of new information in a livestreamed presentation."
The previous Nintendo Direct, which aired earlier this month, omitted any information or updates about the franchise's next iteration as it enters its eighth generation.
Catch Pokémon Direct in the video embed included below, beginning tomorrow, Wednesday, Feb. 27, at 9 a.m. ET.