Metroid Prime Remastered, Classic Game Boy Games, and a New Kirby Demo Now Available on the Switch
Games
News
nintendo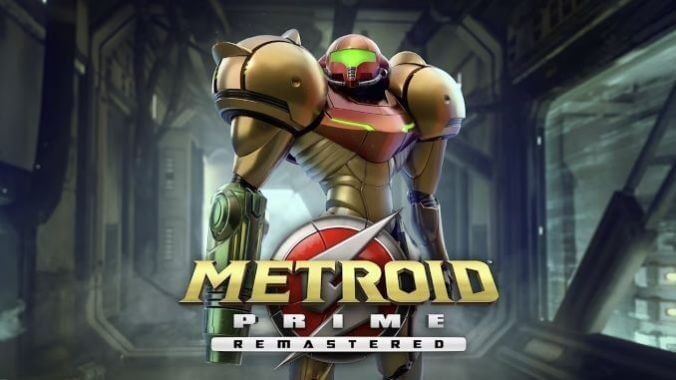 Nintendo held their latest Nintendo Direct livestream this afternoon, and it was an especially newsworthy edition. In addition to releasing the latest trailer for The Legend of Zelda: Tears of the Kingdom and revealing a variety of exciting games and DLC for the future, they announced that a handful of unexpected games and demos would be released on the Switch today, including some of the most beloved games from Nintendo's past. Here's a quick rundown.
Metroid Prime Remastered, the modern day upgrade of the 2002 GameCube classic that originally brought Metroid into the first-person perspective, is now available for download on the Switch for $39.99. A physical version will be in stores later this month, but digital buyers can get cracking on their return to the Chozo ruins on Tallon IV right now. You know we take our Metroid very seriously here at Paste, and this one ranks in near the very top of our Metroid rankings, so if you've never explored Prime before now is the perfect time.
In other news, a variety of Game Boy and Game Boy Advance games are now available through Nintendo Switch Online. If you subscribe to that service, you can download and play them right now. Game Boy games include Tetris, Metroid 2: Return of Samus, Wario Land 3, Super Mario Land 2: 6 Golden Coins, and more, with additional games coming in the future. There are also multiple filters available for the Game Boy games, letting you play them in the original monochrome or with their Game Boy Color palettes. Today's batch of GBA titles features Mario Kart: Super Circuit, WarioWare, Inc.: Mega Microgames, and four more. You can find a full list of games at the bottom of this piece.
In the final bit of "play it now" news, demos were released for Octopath Traveler II, the upcoming sequel to the 2018 Square-Enix RPG, and for Kirby's Return to Dream Land Deluxe, a remaster of a 2011 Wii game that comes out later this month. For more on that last one, check out our Kirby's Return to Dream Land Deluxe preview, based on a hands-off demo we recently watched.
And now here's that full list of Game Boy and GBA games currently available on Nintendo Switch Online.
Game Boy
Alone in the Dark: The New Nightmare
Game & Watch Gallery 3
Gargoyle's Quest
Kirby's Dream Land
The Legend of Zelda: Link's Awakening DX
Metroid 2: Return of Samus
Super Mario Land 2: 6 Golden Coins
Tetris
Wario Land 3
Upcoming games: Kirby Tilt 'n' Tumble, The Legend of Zelda: Oracle of Ages, The Legend of Zelda: Oracle of Seasons, Pokémon Trading Card Game
Game Boy Advance
Kuru Kuru Kururin
The Legend of Zelda: The Minish Cap
Mario Kart: Super Circuit
Mario & Luigi: Superstar Saga
Super Mario Advance 4: Super Mario Bros. 3
WarioWare, Inc.: Mega Microgames
Upcoming games: Fire Emblem, F-Zero Maximum Velocity, Golden Sun, Kirby and the Amazing Mirror, Metroid Fusion