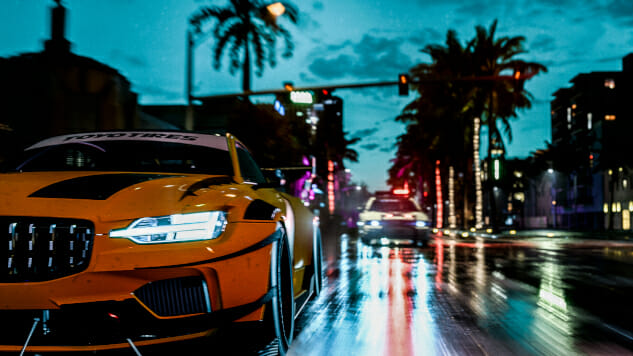 High octane racing franchise Need for Speed is turning up the Heat for its latest entry. The game got its sleek first trailer and a November release date on Wednesday morning, showcasing the neon-tinged graphics, customizable cars and beachside racetracks.
Set in the open-world Palm City, players will race in the city-sanctioned Speedhunters Showdown to earn cash by day and outrun the cops in underground races at night. Per a press release, "The roads, the risks, and the rides never end in this street racer where a player can roll deep with their crew, build their garage full of hot cars, and make the city their nonstop playground."
Heat is doubling down on customizability, with Riley Cooper, the creative director at Ghost Games hyping up all the potential gear:
We're delivering more options than ever before for players to be unique and make themselves known. Our fans have been clear that they want more cars, more customization, and more challenges, and we're tuning up on every aspect. From your character's style to your car's performance and your driving style, we're fuelling everyone's creativity with this new game.
Need for Speed Heat will be blazing onto the Xbox One, PlayStation 4 and PC on Nov. 8. If you use EA Access and Origin you can play 10 hours of the game starting on Nov. 5. The game will be further unveiled at Gamescom on Aug. 19. Check out the first trailer below.