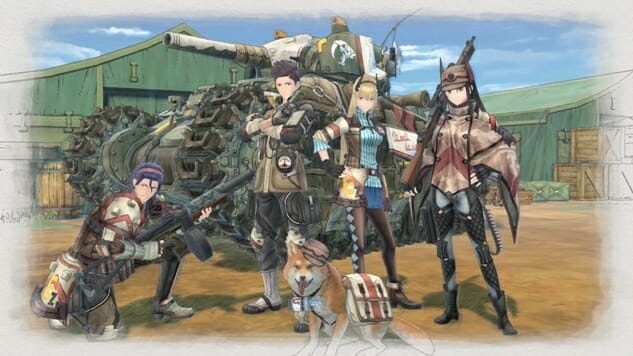 The next three months are sure to keep us busy here at Paste Games. The seasonal deluge has begun, with the biggest games timed to come out right before the holiday shopping season. September kicks off with a thwip from the PlayStation 4 exclusive Spider-Man, which is out today, and the next few weeks will see a combination of massive, big budget franchises and smaller, quieter fare hitting both digital and physical storefronts. Here are the five games we're most excited for this month, from returning favorites to new curiosities.
5. Shadow of the Tomb Raider
Release Date: 9/14
Platform: Xbox One, PlayStation 4, PC
Eidos Montreal steps in for Crystal Dynamics as lead developers on Lara Croft's latest adventure, which promises to wrap up the current trilogy that started with 2013's reboot. Our own Holly Green wrote after E3 that the game seems poised to consider the moral implications of all that tomb raiding, at least more so than earlier games in the series, which is an interesting (and overdue) direction to go in. Either way we can expect more of the brutal action and character development this current series has become known for.
---
4. Spider-Man
Release Date: 9/7
Platform: PlayStation 4
This might seem like a cheat, since I've already reviewed Spider-Man, but even before I got my hands on the final product I was excited for Insomniac's holistic approach to the Spider-mythos. The game itself doesn't disappoint, wrapping a new take on 50-plus years of Spider-Man comics around combat and webswinging that captures the physical thrill of the character.
---
3. Valkyria Chronicles 4
Release Date: 9/25
Platform: Switch, Xbox One, PlayStation 4, PC
Sega's beautiful strategy RPG returns to consoles for the first time since the very first game hit the PlayStation 3 back in 2008. The watercolor aesthetic is more gorgeous than ever before, and a new cast of characters on a different front in the same war as the original promises to add new depths to this fictional take on World War II. This is one of the biggest games of the year for fans of both tactical RPGs and anime recreations of 20th century European warfare. I'm sure all versions will be great, but the thought of playing this on the Switch is especially appealing, like a cross between that PS3 original and the portability of the PSP-only sequels.
---
2. Wandersong
Release Date: 9/27
Platform: PC, Switch, Mac
I love music. I love beautiful things. I love games that can't be easily classified and that have a strong, unique art style. Greg Lobanov's Wandersong hits all of those points, making it one of my most anticipated games of this (or any) month. I have to sing my way through this bright, vibrant cartoon setting, solving puzzles and keeping enemies at bay with my character's voice, while searching for a song so powerful that it'll save my dying world. Probably the only way Wandersong could more ideally cater to my interests would be if it somehow incorporated 1980s Southern wrestling, as well.
---
1. Life Is Strange 2
Release Date: 9/27
Platform: PlayStation 4, Xbox One, PC
Dontnod's teen angst adventure series can be as powerful as games get, with realistic depictions of such harrowing (and far too common) experiences as child abuse (both mental and physical) and bullying. Even when certain story beats or episodes leave us disappointed, we still greatly admire these games, which strive for a poignancy and emotional depth rarely seen from publishers as large as Square Enix. Focusing on new characters and a new setting, this should be less of a straight sequel than another exploration of the first game's themes, which makes us even more interested in what Dontnod wants to say this time.
---
Garrett Martin edits
Paste
's comedy and games sections. He's on Twitter @grmartin.