Hitman 2 Officially Revealed in New Trailer, Coming in November
Everyone's favorite wrench-throwing assassin is back
Images via WB Games
Games
News
Hitman 2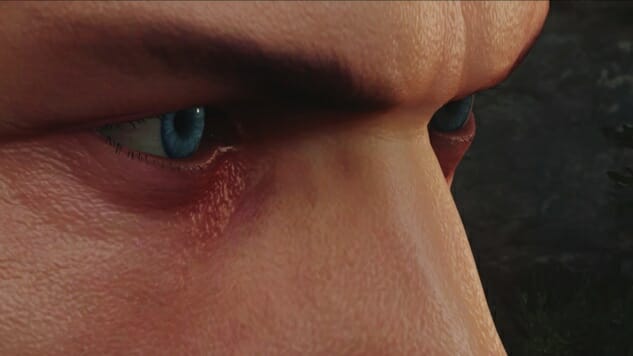 WB Games' previously teased reveal, set for today, June 7, has turned out to be for Hitman 2. The studio is partnering with IO Interactive on the sequel to the previously Square Enix-published, episodic Hitman title. But unlike the last Hitman title, Hitman 2 will not be an episodic experience, as it will be content-complete at launch with planned post-release content to follow.
The CG trailer shows Agent 47 dispatching a target at an F1 race in a variety of ways, from a pistol shot to F1 car tampering. The teaser trailer shows very little and tells even less. It presents viewers with the knowledge that there will be an F1-themed level in the game, that Agent 47 is the world's best assassin and that his skills are as dangerous as they are varied. With it being a complete experience at launch, there is a more cohesive narrative. Agent 47 is tasked with eliminating the elusive Shadow Client, first revealed in the previous Hitman title, and everything changes once 47 learns of their identity and of his past.
The sandbox locations will be varied as they are spread all over the globe, from an F1 race in Miami to "sun-drenched streets and dangerous rain forests." Agent 47 will have a near-endless array of tools and disguises with which to dispatch his target and, if Hitman 2 is anything like the last entry, player creativity will be paramount and endlessly encouraged. Hitman 2 will see the addition of new features, new ways to play and entirely new game modes. The only game mode, besides the core Hitman experience, that we know of is for the co-op "Sniper Assassin" mode. Check out the trailer for that specific mode below.
Hitman 2 is being developed by IO Interactive and is set for release on Nov. 13 via WB Games. Check out the reveal trailer below, and prepare yourself for lots of well-placed plans to go awry and end in lots of wrench throwing.