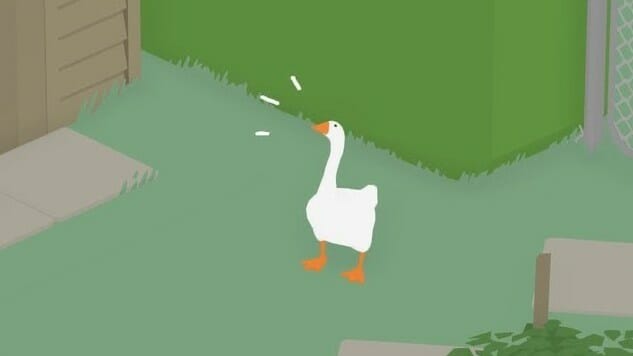 For the uninitiated it may come as a surprise, but the Game Developers Conference is actually one of the best events for playing videogames every year. It may not have the fan-focused image of PAX, or the massive resources and commercial interests of E3, but GDC is where the industry's most creative and innovative minds come together to show the world what they've been working on, in an environment built to support and showcase the quirky, outside-the-box games that defy our definition of what a digital or objective-based experience is meant to be. This year, I played almost everything I could get my hands on, and it was all so good, I could barely cull my list down to ten. So I didn't. Here are the 12 best things I played at GDC 2018.
12. The Patisserie Code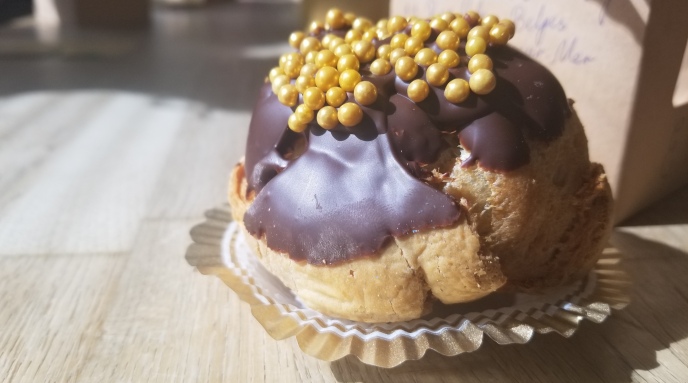 Board games are an area I generally avoid at games shows, but for this one, I had to make an exception. From the ambitious upcoming title Edible Games Cookbook, by developer and author Jenn Sandercock, The Patisserie Code is a game you play by eating. Players are given decorated cream puffs, baked by the game master, and must use clues from their appearance and packaging to decode secret messages in a tasty game of culinary espionage. The team of six I was assigned to managed to complete The Patisserie Code in an hour, about the ideal time for a group board game, and while it was difficult initially to wrap my head around the premise (the icing, filling and decoration of the game's cream puffs served to help decipher the letter-based codes), my teammates and I adapted quickly and had a fun time sleuthing and working together to sniff out the spy hidden in our ranks. And, most importantly, the accompanying cream puffs were delicious. It was one of the more unconventional experiences I've had a games demo, but definitely the tastiest.
After my session I was given a sample of the first chapter of the Edible Games Cookbook, and as a food photographer and videogame cookbook author myself, I am impressed with the presentation and format. The instructions for both the game and its accompanying recipe are thorough and easy to understand and the photo work is well done. I look forward to seeing what other delectable little games will emerge from the chapters of this book.
---
11. Shape of the World
This game, by Vancouver-based studio Hollow Tree Games, was a little more experimental than some of the others I played at GDC, but bears mentioning nonetheless. Shape of the World is not an objective-based title per se; rather, it relies on exploration and atmosphere to drive the player's experience. Unlike similar games (like, for example, Proteus), Shape of the World keeps the exploration aspects fresh by introducing a small amount of interactivity to keep the player moving forward while keeping the environments interesting. Large white triangles dominate the landscape to give players something to move towards, and upon passing through, the palette and other key visual elements shift to something new. As they make their way through the menagerie of bizarre creatures and the brightly contrasting elements of nature, small puzzles (for example, touching a series of distinctive, spotted stones) give way to rolling staircases that help them progress to the next area. They can also collect seeds and scatter them as they walk, prompting trees to spring from the ground, which can be consumed quickly to provide a boost in movement speed. The point of the game is to create a psychedelic, organic world that builds itself around the player and reacts to their presence, and the effect is very much that.
---
10. What The Golf
There seems to be a trend lately of golf games with a wacky spin, and I for one welcome it. Golf is terrible, and videogame golf is worse…unless it's a title like What The Golf, a simple to learn but hysterical spin on the sport that focuses on trajectory physics and a whole lotta silliness. There are several levels (I probably got through at least 20 in my short sitting); each are quickly solved but escalate in increasing wackiness and add new challenges as they progress. In the first level I carefully pulled back on the analog stick and let go when the meter bar filled, guiding my golf ball gently to the hole. In the next level…they gave me a golf club, not to hit the ball, but to hit into the hole. In the next, it was a soccer ball. Then the soccer net. Then a house. One of the levels was modeled as an homage to Superhot. It's ridiculous but so easy to pick up, and one of the funnest games I played at GDC. It also recently was fully funded through a Fig campaign, so look for this hilarious sure-to-be-hit from Triband later this year.
---
9. Carto
Carto, by Taiwan based studio Sunhead Games, is a clever map-based puzzle game wrapped up in an immensely charming package. Players start out on a single map tile, and by exploring their surroundings find other pieces to add to the whole. In the overworld menu, these panels can be rearranged and reordered to open up new secrets and access new areas. It's like a children's picture book that asks you to reorganize the pages to progress the story. There's not a lot of information available on the game yet and it's still early in development, but I cherish its art style and formatting.
---
8. Skye
I like to imagine Skye is what a toddler's playroom would be like if it were a videogame. Like children's toys, Skye (the debut title from Scotland-based studio Puny Astronaut) is designed around a pleasant exploration of sound, color and interactivity. Players direct the calming drift of a beautiful dragon as they navigate a 2D world, using its gentle path to solve simple puzzles in the environment. As I played the demo, I lazily wandered through ringing chimes and lilting glass bottles, rippling through piano keys and curtains of flowers just to see and hear what would happen. While this makes the game sound mostly suited for kids, I found the puzzles sophisticated enough for adults. It's very soothing. I suspect despite its kid-friendly packaging, it will have strong crossover appeal, especially for families with young children.
---
7. Minit
If you're a fan of the original The Legend of Zelda and speedy trial-and-error titles like Hotline Miami, you'll appreciate Minit's punishing classic sensibilities. In Minit, the player has only sixty seconds to make their way through the game world, and will restart from their house once the timer ends—but retain everything they've picked up before they died. The goal is to make little spurts of progress in several rapid one minute run-throughs, with plenty of tucked-away hidden secrets to keep motivation and momentum in check. The minimalist black and white pixel art is also appeasingly vintage while still providing enough texture and visual diversity to keep things interesting. And upon completion, a challenge mode that reduces the clock to 40 seconds is enabled, extending an invitation to the inevitable speedrun community that will form around the game.
Minit, a project by JW and Kitty Calis and Jukio Kallio and Dominik Johann, and published by Devolver Digital, will be out next month.
---
6. Dead Static Drive
Described as "Grand Theft Cthulu," Dead Static Drive is a beautiful disaster. Players set out on a roadtrip across a desolate American landscape, seeking to reconnect with their estranged family before an apocalypse separates them forever. There's a catch, though: the world is now plagued by monsters and dangerous otherworldly beings, hostile creatures who will throttle, throw and wrangle your car as you try to drive from point A to point B. The wild overcorrection of your vehicle while you fishtail through the streets will be your challenge, as you try to meet the most basic of needs for you and your party members while helping some of the folks you meet along the way. While I didn't make much progress in the opening level, due to giant Tremors-like monsters erupting from the earth and flinging my character across the screen, its cool desert palette and simple, almost elegant, cut-out character design are irresistible—as is the promise of more "eldritch cosmic horror" to come.
---
5. Smoke and Sacrifice
If I had to write an elevator pitch for Smoke and Sacrifice, the debut effort of indie studio Solar Sail Games, I'd probably go with "Don't Starve, but darker". Most crafting and survival games can't hope to ever be as interesting as Smoke and Sacrifice, and I say that both as an enthusiast of the genre and as someone who has only played a half hour of the game. It's the story of a young mother named Sachi who descends into the underworld to find out what's become of her son. Lurking beneath the surface of her village's unsettling belief system is a mystery as to what truly happens once their firstborn sacrifices pass through into the afterlife. To discover the truth, Sachi must adapt quickly to the foreign landscape and make use of the strange creatures, plants and materials there to get by. It sounds like typical crafting and survival fare, but the art and story are a refreshingly bizarre change of pace and provide a nice facelift on a game gimmick that by now is all but staling.
---
4. Spitkiss
It's not often I take the time to demo a mobile game at a games convention but in the case of Spitkiss, by Danish studio Triple Topping Games, I'm so glad I did. This is a game that doesn't just elevate the mobile platform with its balance between mechanics and narrative, but the videogame medium as well. In Spitkiss, the player finds themselves in the middle of a love triangle and must explore the meaning of commitment in the context of nonmonogamy. The gameplay itself is platform-based, with each level representing the inner workings of the player characters internal organs as they metaphorically try to navigate the emotional trickiness of an open relationship. The objective is to spit a kiss to their partner by dragging and aiming its trajectory around a variety of environmental hazards. Punctuating each chapter is a set of comic panels that give greater detail to the story as it progresses, and its art style, which informs the look of the whole game, is funky and appealing. It's challenging, and thought provoking, and with over 100 levels and an eventual level editor on the way, will provide as much fun as food for thought.
---
3. Downward Spiral: Horus Station
As far as games set in space go, this one will be a game changer. In Downward Spiral: Horus Station, the player awakens in an abandoned space station and must rely solely on environmental clues (no audio logs or suspiciously relevant diary entries, here!) to figure out what happened. In order to move through the station's many corridors and subdivisions, they must use the natural trajectory of a gravity-free drift, finding new tools along the way that will add to the speed and efficiency with which they propel themselves forward, making navigation a key part of the game's challenges.
I've never played a game that included the logistics of zero gravity into the player's movements before, so I'm intrigued on premise alone. However, as far as media-set-in-space goes, it's also clear that the team has a passion for the genre. During my conversation with Greg Houden, I got the strong impression that the minutiae of every creative consideration taken during development comes out of a genuine understanding of sci-fi thrillers, with a passion to translate the experience to videogames in a way that defies some of the tired conventions we've come to see in similar titles.
The creative pedigree of the development team brought together for Downward Spiral: Horus Station is strong, especially in terms of atmospheric design. Several members of the Finland-based 3rd Eye Studios have a narrative and tool development background from companies like Remedy, Unity and Pixar; their CEO Kari Koivistoinen was a producer on Alan Wake and Quantum Break, lead designer Greg Houden worked on movies like Gravity, Prometheus and World War Z before moving on to games with Quantum Break, and the music is by Ville Valo, frontman of the Finnish Goth rock group HIM. Even the smaller flourishes, like the "branding" of the game, are intuitive in aesthetic, due to the work of creative advisor Mark Holmes, who worked at Pixar on the graphical art direction on Monsters Inc, Wall-E, The Incredibles and Monsters University. The end result is highly polished, with a delicious melding of both film and videogame sensibilities. Keep an eye on this one.
---
2. Untitled Goose Game
Nothing drew a crowd at GDC this year quite like Untitled Goose Game, by House House. It has such a simple premise and aesthetic, yet intuits a charming mischievousness that is absolutely irresistible. Playing as the titular goose, you are assigned a list of very naughty goose-like tasks, like sneaking into the garden, distracting the farmer, and stealing his produce to throw yourself a picnic. It's part stealth, part puzzle solving, and it even lets you honk a lot like an asshole. I can't wait to throw money at this game.
---
1. Neo Cab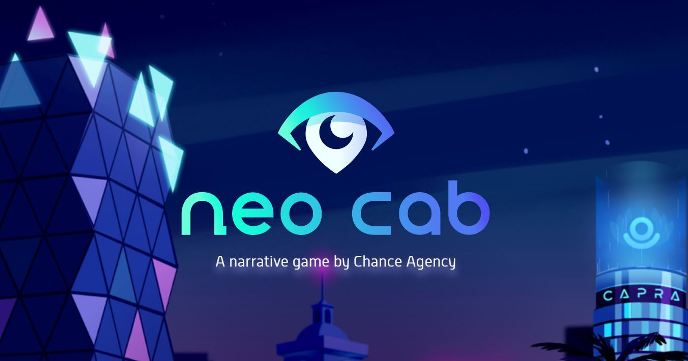 The best game I played at GDC also had the shortest demo, yet it was enough to know that Neo Cab (by studio Chance Agency) will be something truly special, both in terms of diversity of perspective and in its eclectic, dystopian take on the not-too-distant future. The player stars as Lina, a cabbie, as she drives around town and picks up customers as one of the city's few remaining human drivers. The action centers around the dialogue she has with the people who enter her cab, and her goal to stay within the 4.8 star range on her driving app, owned by an authoritarian tech company who uses hyper surveillance to keep a close eye on all the citizens of the city. The challenge will lie in knowing what decisions to make, either catering to your customers at the expense of your personal life, or staying true to yourself despite the constant threat of unemployment. It's a masterful comment on the intersection and inevitable conclusion of tech startup culture and capitalism and what that means for those trapped in the gig economy. It also made me laugh and literally cry through Lina's interactions with her riders, which displayed a remarkable intuition for authentic dialogue between persons of differing social identities. I've never played a game that featured such an honest and sympathetic conversation between two female characters, one that reflected our painful mutual experiences and our ability to bond over our shared insecurities. I was moved deeply and I look forward to seeing more from this wonderful, intelligent and thoughtful game.
---
Holly Green is the assistant editor of Paste Games and a reporter and semiprofessional photographer. She is also the author of Fry Scores: An Unofficial Guide To Video Game Grub. You can find her work at Gamasutra, Polygon, Unwinnable, and other videogame news publications.