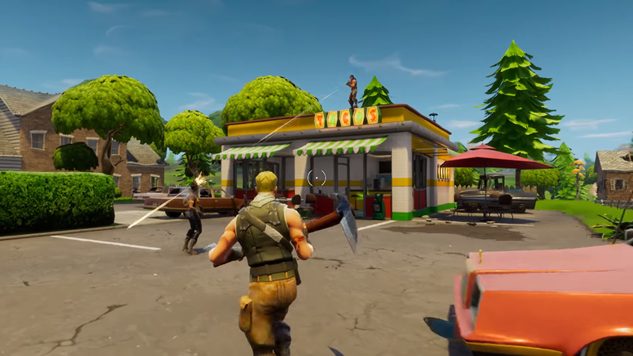 Team Secret are no stranger to the e-sports scene. While being well-known in Dota 2 circles, the team has shown no qualms about exploring new fields within e-sports, even if a game doesn't have a formal competitive structure yet. This was the case Wednesday when Team Secret announced the signing of a four-player Fortnite team with one unforeseen surprise: one of the new recruits, U.K. native Kyle "Mongraal" Jackson, is 13 years old.
"I actually had no idea he was 13 until the team told me," said Team Secret CEO John Yao. "When we looked at some of the videos and we looked at their game play, it was not apparent. What immediately stood out to me was how mature he was, and he just sounded like one of the other guys," he added.
Mongraal has only been playing games for four years, starting with Call of Duty, and only recently came to the battle royale giant. Turns out he was a natural, though he did have to get his parents' consent before signing on with Team Secret. "It's a big opportunity for me … I discussed it with them thoroughly, and they're very supportive of everything," said Mongraal.
While he is now one of the first official Fortnite pros, Mongraal will still attend school.
Yao's signing of Mongraal and his teammates, who reside in Norway, the U.K. and Latvia, occurred despite there being no formal e-sports structure in place for the game yet, though Yao believes developer Epic will soon rectify that. "Our guess is that Epic Games is also going to announce something and get behind the esports scene … so, before everybody else jumps in and all the good players get signed up, we wanted to make a preemptive strike," said Yao.
The proposition of Epic including an age restriction for professional competition once it does announce Fortnite's official e-sports integration, similar to Overwatch League, isn't swaying Yao, either. "It doesn't worry me a little bit … even if they have restrictions like that at the publisher level, there will be tournaments where there will be no age limit," said Yao.
Until then, the squad is ready and waiting to take on all challengers in any informal tournaments they wish to enter.