Nintendo Details DLC for Forthcoming Fire Emblem Warriors Game
Images via Nintendo
Games
News
Fire Emblem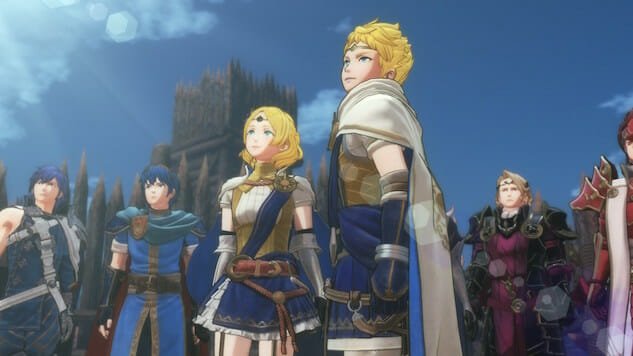 If you, for some reason, thought the cast for forthcoming hack-and-slash Fire Emblem Warriors was too small, Nintendo has announced the dates and prices for post-launch downloadable characters and weapons.
On the day of the game's release, players can purchase the season pass for $20, which will include three DLC packs that Nintendo described in a press release.
*DLC Pack #1 (Dec 2017, $8.99): The content in this pack is inspired by Fire Emblem Fates.
*DLC Pack #2 (Feb 2018, $8.99): Many of the characters and items in this DLC pack hail from Fire Emblem: Shadow Dragon.
*DLC Pack #3 (March 2018, $8.99): Fans of Fire Emblem Awakening will love this DLC, as much of the content is themed after the classic game.
Along with the three DLC packs, the season pass will also include a bridal costume from Lucina, the heroine from Fire Emblem Awakening. Nintendo did not provide further details on which characters, weapons and other content would be included in the packs, promising more information in the future.
Additionally, amiibo collectors will be happy to learn that two new amiibo figures for the game will be arriving, based on the characters of Chrom and Tiki. Those amiibo figures, along with existing Fire Emblem figures of Marth, Ike, Robin and Lucina, will "grant players weapons or materials when tapped."
Finally, Nintendo also announced a special-edition bundle for the Nintendo Switch version of the game, which will include a character card set (and case), a poster and a three-CD soundtrack. The special edition will retail for $79.99.
Fire Emblem fans (or Dynasty Warriors fans too, probably) can look forward to playing Fire Emblem Warriors on either Nintendo Switch or the New Nintendo 3DS set of systems on Oct. 20.