Final Fantasy VII Remake Gets New Trailer, Release Date
Image via Square Enix/YouTube
Games
News
Final Fantasy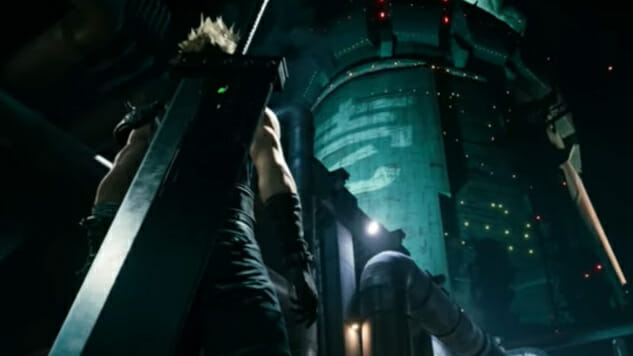 Believe it or not, Final Fantasy VII Remake got a release date on Sunday night. The news came during a new trailer for the long-gestating game, which showed off more gameplay from the cyber-gothic melodrama.
While we've known this for some time, it's always interesting to see how the newly action-oriented direction of Final Fantasy VII Remake looks in motion. Gameplay looks fast and smooth, though magic and materia are notably absent from the trailer. The action-RPG is shaping up to look, if nothing else, visually arresting; we'd hope so, given that we've barely heard anything about it in the past four years.
We're likely to be getting more information about Final Fantasy VII Remake later Monday night, during developer Square Enix's E3 presentation. Hopefully, we'll hear more about the game's proposed episodic release, and maybe even catch a glimpse at more of the gameplay and character models.
Final Fantasy VII Remake is slated to release on March 3, 2020, on the PlayStation 4. Watch the new trailer below.