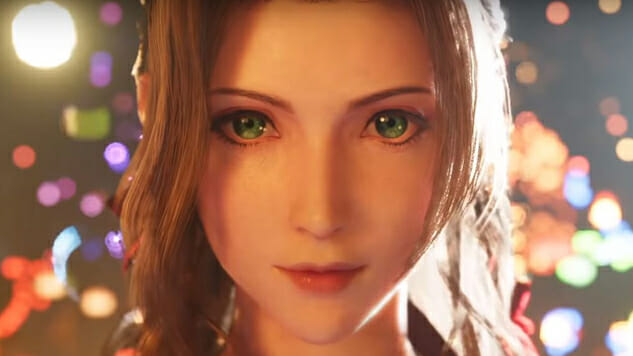 Sorry, SOLDIERs, it will be a little longer before the long-awaited first episode of the Final Fantasy VII Remake drops. In a message from the game's producer, Yoshinori Kitase, the development team regretfully announced Tuesday they would be pushing the release date back to April 10, just a week after the release of Resident Evil 3 Remake and six days before CD Projekt Red's Cyberpunk 2077. Quarter one is already slated to have some pretty major releases, with Animal Crossing: New Horizons set for March 20 and Persona 5 Royal set for worldwide release on March 31. Given the proximity of these dates, FF7R was destined to compete somehow.
In the message, Kitase claims the development team wanted "a few extra weeks to apply final polish to the game." At the beginning of this year, hackers uncovered a yet-unreleased demo for the game, and data-mined several unannounced and unfinished assets. The development team has acknowledged that they are aware of this major leak, but it's currently unknown if the leak has anything to do with FF7R's delay.
Square Enix also took the opportunity to announce a delay of the forthcoming, Crystal Dynamics-developed Marvel's Avengers, pushing its release from May to September. The reasoning cited was much the same as for FF7R. Given recent issues in the game development world of overwork and unionizing, hopefully these delays are a good and more humane way to deal with the development of monolithic games the size of FF7R.