ELEAGUE Injustice 2 World Championship Begins This Friday
Images via Turner Sports / IMG / Warner Bros. Interactive Entertainment
Games
News
esports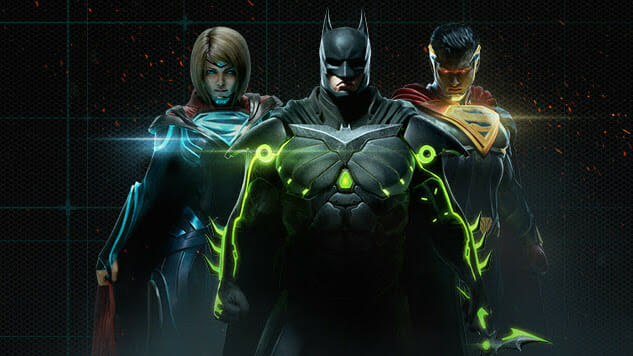 Turner Sports' ELEAGUE is ready to kick off their previously announced Injustice 2 World Championship this Friday, which will air on TBS. Group A of the tournament consists of eight competitors, who will face off against each other for two spots in the final championship.
Dominique "SonicFox" McLean is thought to be the top player of the Netherrealm/Warner Bros. superhero fighting game, taking home over $400,000 in career fighting game winnings. He will be matched up against Christian "ForeverKing" Quiles in a best-of-five, double-elimination bracket for Group A.
This world championship is the culmination of the Injustice 2 Championship Series, in which 16 players competed for a grand prize of $250,000. You can follow the tournament on Twitch, YouTube or ELEAGUE.com, with TBS broadcasting the final matches of the bracket at 10 p.m. EDT on Friday, Oct. 27. The tournament will continue with Group B on Nov. 3, and the Championship round will commence on Nov. 10.