Players Unions in the Works for Overwatch and CS: GO Players
Images via Blizzard
Games
News
E-sports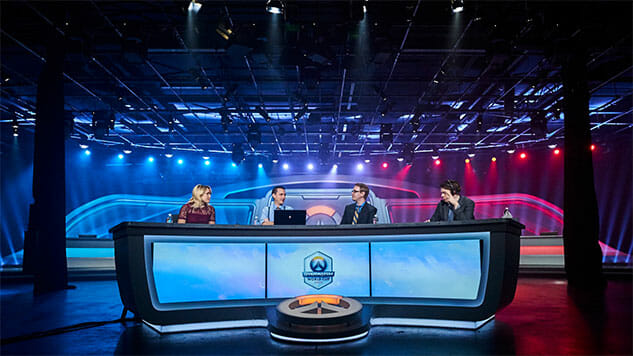 E-sports continue to grow in popularity and credibility at an increasingly rapid pace, and as organizations like the Overwatch League and ESL Pro League begin to emulate traditional sports leagues, players' rights deserve similar treatment. That is the belief of two different coalitions of e-sports players, e-sports coaches and sports attorneys, according to Sports Business Daily, who are currently working to establish unions for professional Overwatch and Counter-Strike: Global Offensive players.
Player-turned-coach Thomas "Morte" Kerbusch and attorney Ellen Zavian are leading the charge on the Overwatch front. Zavian wants to establish an association that is similarly structured to players associations of major U.S. sports leagues, such as the NFL and MLB. "I don't see this PA as any different than any other PA just because it's e-sports," said Zarian, adding, "this will be a big step." The two said they sought the advice of other North American players associations, though they wouldn't name which organizations they contacted, and want their union to address similar issues and incorporate similar practices as those organizations.
Both Zarian and Kerbusch are keeping the details of their proposed organization under wraps for now, but plan to have everything set and ready to go near the end of the inaugural OWL season. "In four months we want to have a press release out with everything, like how many players are represented, and we are looking for the association to be set up legally," said Kerbusch.
Player-turned-broadcaster Scott "SirScoots" Smith and attorney Michael Doi are working to establish a players association for CS: GO pros, as well. Their group is hoping to establish labor protections for players in both the ESL Pro League and FACEIT ECS League, the two premiere CS: GO e-sports leagues. Unlike the efforts of Zarian and Kerbusch, the two are not looking to officially unionize under U.S. law, but are rather collecting signatures for their organization, the Counter-Strike Professional Players Association.
The decision to forgo official unionization was made because the majority of pro CS: GO players are actually European. Regardless, Smith and Doi already have 225 signatures of players wanting to join the group and tournament organizers are already in contact with the CSPPA in an effort to learn about desired working conditions for players.
The efforts of both duos are the next logical step in the legitimization of e-sports as the growing industry further aligns itself next to traditional sports leagues. The jury is still out on whether they will stick or not just yet, but momentum has been on their side to this point.