Necromancers are Coming to Diablo III Next Week
Images via Blizzard Entertainment
Games
News
Diablo III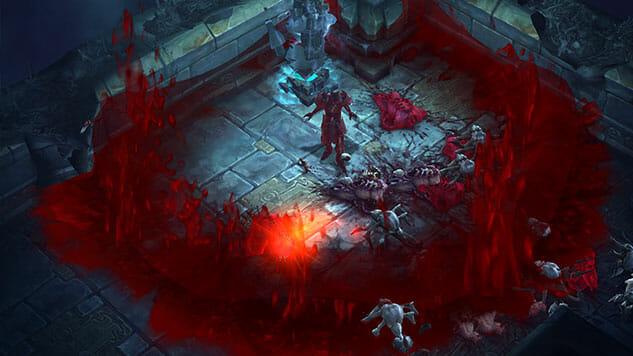 Summoning armies of the dead aren't all that bad. The highly anticipated Rise of the Necromancer DLC pack, which adds the Necromancer class to Diablo III: Reaper of Souls, finally launches on PS4, Xbox One and PC next Tuesday, June 27.
Necromancers made their first appearance in Diablo II as the Priests of Rathma. Now, in Diablo III: Reaper of Souls, they'll return to their corpse-summoning antics by forcing their slain enemies into servitude, or to their actual deaths by explosion.
This $15 expansion includes the Half-formed Golem pet, cosmetic wings of the crypt guardian, two more character slots, two stash tabs for PC players only, and the necromancer portrait, banner, sigil, accent and blood master pennant.
And if you're on console and haven't had a chance to pick up Diablo III yet, you can pick up the digital bundle Diablo III: Eternal Collection with the base game, Reaper of Souls expansion and the Rise of the Necromancer DLC. For a limited time, PlayStation Plus and Xbox Live Gold members can grab it for $40.
See the necromancer in action below and find out more here.