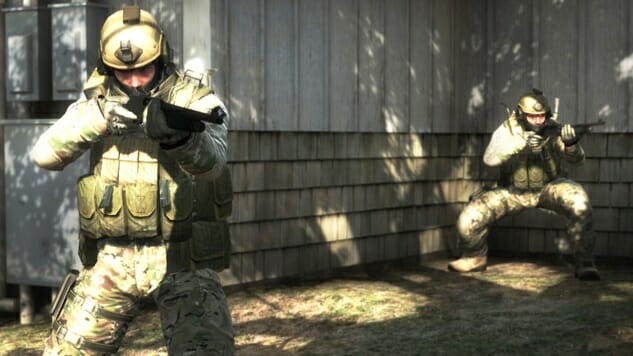 Counter-Strike: Global Offensive pro Nils "k1to" Gruhne has been suspended for one month by the Faceit Pro League for making a racist comment toward another player.
The offense occurred during a pick-up game of CS:GO, during which Gruhne referred to Joao "felps" Vasconcellos, a fellow FPL player, as a "fucking monkey." Gruhne later apologized, with Vasconcellos accepting his apology, but that didn't stop Faceit from taking action against the Alternate Attax squad member.
Depois eu que pego no pe?
nice @k1tocshttps://t.co/V3Gwqhvr5P

— Joao Vasconcellos (@felperaa) April 16, 2018
it wasnt meant to be serious, sorry for saying that

— k1to (@k1tocs) April 16, 2018
We have made mistakes and learned. It's okay, you are forgiven

— Joao Vasconcellos (@felperaa) April 16, 2018
Faceit community relations representative Milos "Mikey" Nedeljkovic delivered the suspension, saying in a statement that while players joke with one another regularly and the FPL "will never discourage players to have fun," Gruhne's comment "went beyond being a genuine joke among players … which is something that cannot be acceptable."
Alternative Attax defended Gruhne's action to Dot Esports, saying it was not racially motivated: "This was never meant as a racist insult … the word is practically harmless in German and our player was unaware of any implications that the word might carry in other languages." Despite its defense of k1to, the team said it understood why he was punished and wouldn't enforce further discipline against him. "This does of course not excuse the offense caused, but at least reveals that there was no racist intent to his actions … We will not be taking any kind of disciplinary action against [k1to]. He received a month-long FPL ban and we feel that this should be enough," reads the team's statement.