Abbi and Ilana Get the Mobile Game Treatment in Broad City: High Score
Images via Built Games
Games
News
Broad City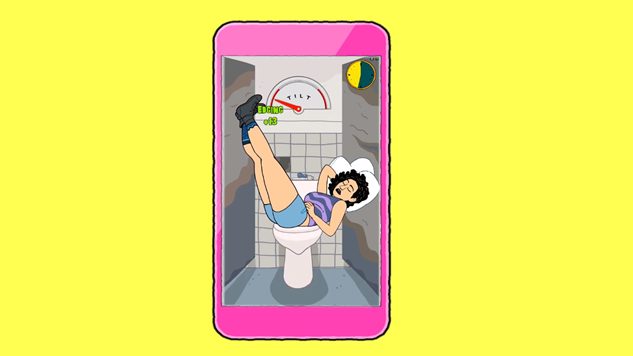 While we were all saddened by the recent news that the celebrated comedy series Broad City would be coming to a close, Comedy Central is giving fans a brand new experience that's filled to the brim with Abbi and Ilana. In partnership with developer Built Games, Comedy Central has announced the release of Broad City: High Score, a new Broad City-themed mobile videogame.
"Broad City has an extremely loyal and passionate fan base, and we developed [the]Broad City: High Score mobile game to allow fans across the globe to fully immerse themselves in the Broad City world," said Ben Hurst, Comedy Central's Senior VP of mobile and emerging platforms, in a statement.
The game will have players complete a series of mini-games featuring Abbi, Ilana and other characters from the irreverent NYC adventures in a fashion similar to WarioWare. From helping Abbi get her toke on to coloring Ilana's stomach to match her crop top, players will be able to aid them in the inane bits of weird that make the show one of a kind. Be wary, though, because each one increases in speed and difficulty each time they're played and a session ends after three failed attempts.
Broad City: High Score is now available for free in the App Store and Google Play Store. Check out the trailer below and download the game here.