Watch the Announcement Trailer for Bandai Namco MMORPG Bless Unleashed
Images via Bandai Namco
Games
News
Bless Unleashed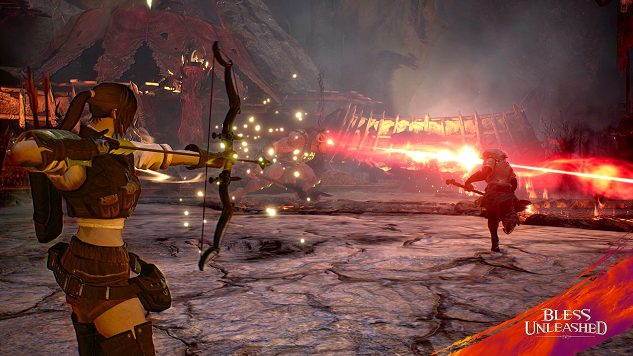 Bless Unleashed, Bandai Namco's first console MMORPG, has gotten its announcement trailer. Developed by Round 8 Studio and Newiz Games, it will be free-to-play and will first release on the Xbox One.
According to In Joon Hwang, the Senior Director of Obline Publishing at Bandai Namco, "Every aspect, from the story to the combat, to the skill progression has been carefully crafted to portray a new console MMORPG experience."
In a press release, Bandai Namco states:
Bless Unleashed takes place in an untamed world with a rich backstory created with hardcore MMO gamers in mind. With deep combo-driven mechanics, player customization and cooperative (PvE) and competitive (PvP) multiplayer, there is an endless amount of content and gameplay possibilities to keep players engaged. The game utilizes the Unreal Engine 4, bringing unparalleled visuals to a fully realized fantasy world, offering one of the most stunning MMORPGs produced on a console platform. Players can enter an open persistent world where mythical beasts roam the land with integrated players-vs-player (PVP) mode. Five classic fantasy classes will be available for players to choose, from an arcane-wielding Mage to a bloodthirsty Berserker.
Watch the stunning trailer below. Bless Unleashed will release on the Xbox One in 2019.