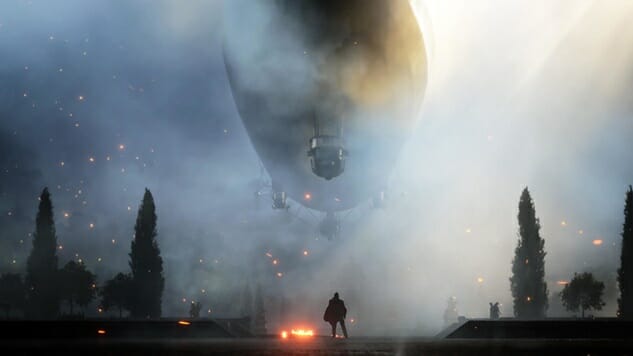 After finding wild success with 2016's World War I-set Battlefield 1, EA and DICE are reportedly bringing the series back to its World War II roots. According to GamesBeat, sources within EA confirmed that the next Battlefield game will return to the oft-used era for the first time since 2009's Battlefield 1943. The game will reportedly be titled Battlefield V after a leaked screenshot was confirmed as being real by GamesBeat.
Late-breaking update: after the story went live, I was able to confirm that this image is real. The name was changed internally from Battlefield 2 to Battlefield V. It is still set during WWII, and is coming this year. https://t.co/sT0D9RSkV2pic.twitter.com/H8zkJ8QS8m

— Jeffrey Grubb (@JeffGrubb) March 1, 2018
The move comes as no surprise, as the series's constant rival, Call of Duty, returned to the setting itself with 2017's Call of Duty: WWII and sold very well. That might not have been a direct influence on EA's decision, however, as EA and DICE reportedly planned a return to the wars of the past years after producing multiple titles in modern and near-future settings. The move to WWI in 2016 was made because the company didn't want to jump back into WWII too quickly, for fear that they would overexpose the period, much like what happened by the late 2000s.
Unfortunately, the report dashes the rumors of the return of the Bad Company franchise this year. There isn't a Bad Company title in development currently at DICE, and, if there are plans for a third installment being discussed, it isn't coming any time soon.
Battlefield V is reportedly scheduled for a late 2018 release.