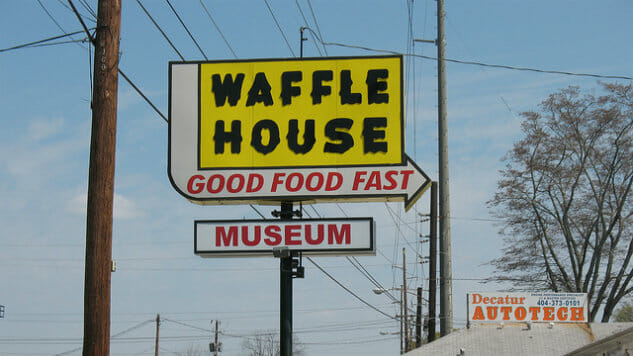 Oh Waffle House, what would we be without it? The warm, incandescent glow shining out through large windows has certainly beckoned to all of us at our drunkest hour. Open 24 hours a day, 7 days a week, Waffle House was founded 61 years ago by Joe Rogers Sr. and Tom Forkner in Avondale Estates, Georgia, only a few miles outside of Atlanta. When it opened, the menu was relatively small, with just 16 items at the single restaurant. At any of Waffle House's thousands of locations, menu favorites include (unsurprisingly) waffles, hash browns, bacon, eggs, and toast. According to the company, they serve 145 waffles a minute.
Today, over 2,100 locations are opened across 25 states. It has certainly gained popularity in its six decade run – it's undoubtedly earned a badge as a cultural icon. It's also a very important part of FEMA's disaster index – if the doors are opened and the grills are still running – all is (relatively) well: code green. If they're serving a limited menu, that's a code yellow. However, if Waffle House should close during a disaster situation, the government agency knows that serious measures are needed: code red.
Waffle House's fame goes beyond its food alone – it's a semi-ironic necessity for touring bands. Interestingly enough, Waffle House even has its own record label.
Waffle House's flagship location is no longer functioning as a restaurant, but now serves as a museum. A tiny, unassuming museum with a sign bearing the name in an inexplicable spooky halloween font sits just down the street from Paste's word headquarters. It operates on what has to be the most bizarre schedule imaginable — it is only officially open to the public four times a year. Otherwise, it's available by appointment only.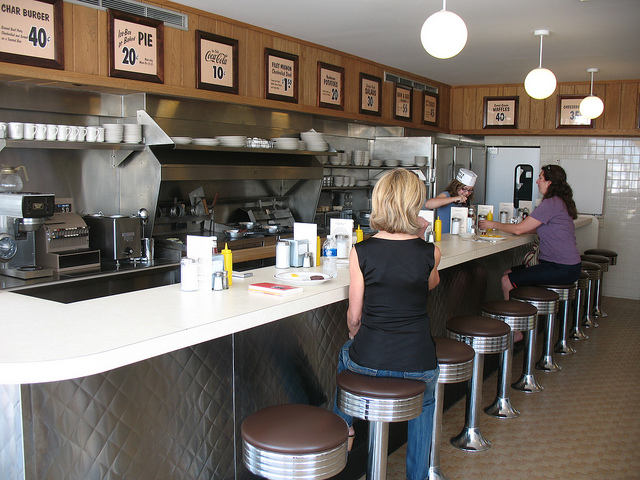 "Museum" is perhaps a bit of a stretch to describe what's inside of the tiny building. The displays inside are all contained within one room — the original dining area of the original Waffle House. Despite the limited amount of room, the museum is well-curated. The walls are adorned with original Waffle House uniforms, menus, and memorabilia from different eras of the restaurant's life. It also has a functioning kitchen that still serves the restaurant's original menu. Imagine the thousands of Americans — surely some famous ones along the way — who dined here before you in this very space of the original location.
In a busy world full of dismay, turmoil, and distractions, you can take a moment at the Waffle House Museum to appreciate the American tradition of breakfast simplicity. Waffle House is a standby that will serve up dependable waffles, hash browns and egg and cheese melts any time of day, any day of the week. The Waffle House Museum may be small and humble, but it's a paean to the restaurant's simplicity, dependability, and staying power.
Photos by James Emery CC BY