The Southern Fork Picks 7 Favorite Food Podcasts
Stephanie Burt's Food Podcasts to Listen to Now
Profile photo by Leslie McKellar
Food
Lists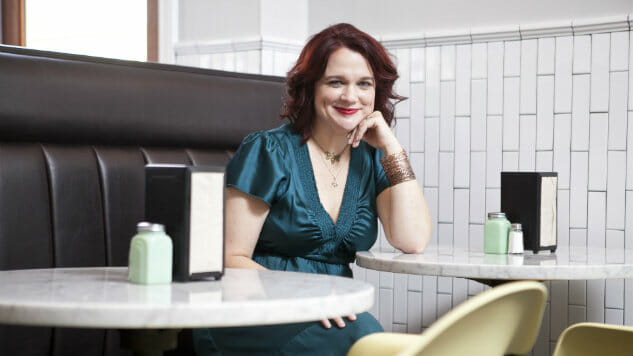 Sure, I have a podcast of my own. But when The Southern Fork takes me on the road to gather the interviews I do with some of the most interesting people in the culinary South, these are the food podcasts I listen to on the way. That's right. I never turn off. I have to eat three times (at least) a day, so why not dig in? Put in those earbuds and get your fill of food talk with me.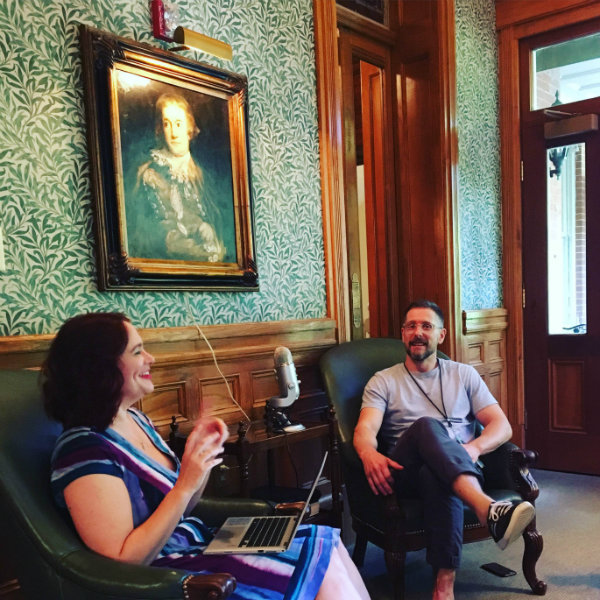 Photo by Libba Osborne
1. Gravy
Far and away, Gravy is my favorite podcast. Sure, I'm biased — I'm not only Southern but a writer for the Southern Foodways Alliance myself — but this podcast, to be sappy and straight up, speaks to my soul. It's part oral history, part humor, part kick-ass production values, and all grassroots stories documenting the current Southern table. It can make me cry or want to explore, or both. Either way, it proves there's a story in every bite.
2. Splendid Table
Lynne Rosetto Kasper is the reigning queen of food hosts in my opinion, and long before there were podcasts, she opened my ears to discussions on food on Sunday afternoon drives. The show's varied subjects and guests feel similar to a varied snack table at a good cocktail party, but there's definitely some meat there, and you can make a meal. These days, I often know at least one of her guests, so it feels good to hear their voice, but after one episode, Lynn will make you feel included at the party too.
3. Gastropod
High production values, bantering co-hosts, and an interesting diversity of subjects are reasons enough to subscribe to this show, but more than that, I learn something every time I take time to listen. There was a whole episode about cilantro that made me quit disdaining people who don't like cilantro (it's a chemical thing for some palates), I once learned more about food from every state, and there was that other show I even got to nerd out even further in the discussion about my current crush, mezcal. Gastropod is science and history, and it's addicting.
4. Fuhmentaboutit!
I loved the people of Heritage Radio Network long before they had me as a guest, and it's because of their varied and enthusiastic programming. Case in point: this show about fermenting at home, with a special emphasis on beer. The two hosts are kind to their guests, knowledgeable, and it's easy to think "yep, I could do that at home" once you listen to a few podcasts. Sure, my sourdough bread was a flop (actually, it was a brick that could have supported my weight) but I don't blame it on Mary and Chris. I still can't wait for my next home fermenting experiment.
5. Bon Appetit Foodcast
BA has its editorial finger on what's happening in food, and I love their easily digestible format in both the print and podcast formats. I listen to the BA Foodcast to keep up on what's happening, and I hear trends, tips, and interesting interviews that cover a wide range of topics. It's slick, attractive, and I can hear interviews with Andrew Zimmern and concerning the power of molten chocolate cake. If you like the magazine, add this to your morning commute so by the time you hit the office you'll be "in the know" about the newest and coolest in the culinary world.
6. Radio Cherry Bombe
I like hearing from strong, independent women, and Radio Cherry Bombe is the bomb for all of this in my field. Hosted by Kerry Diamond and Claudia Wu, it's like a chat over cocktails for badass women who know what they like to drink and how the burrata on their small plate was prepared. This show can get a bit rambling at times, but so can hanging out with anybody, and it makes me happy to know that there are so many wonderful women in food that are worth celebrating.
7. Living Homegrown Podcast
I like farmers markets, occasionally making jelly, composting (goodbye coffee filters, hello black gold!), and generally following any farmer on Instagram who posts pictures of their chickens. So I love this podcast. The tagline is "how to live farm fresh without the farm," and so when you want to take your fermenting fun to a new and expanded level, then this is the podcast for you. It could also probably be the only podcast in the world hosted by a canning expert. Granny would be proud, if she could figure out what a podcast was.
Stephanie Burt is a frequent contributor to Paste based in Charleston, S.C. You can often find her eating pork rinds or fried chicken, but for a more reliable insight into her food musings, follow her on Instagram or Twitter at @beehivesteph or listen to her weekly podcast, The Southern Fork.