Picture this: You're throwing a party, and someone gifts you with a homemade jar of tomato jam that bears a cute, stenciled label. You politely say thank you and act like you know how to use it, but in your head you're really thinking, "What on earth do I do with this? I can't put it on a PB & J, can I?"
The answer is yes, you can, but no, you shouldn't. There are much better approaches to using a savory jam. Surprisingly, jellies, jams and marmalades are some of the most versatile go-to ingredients for adding a flavor boost to a dish. Here are six sweet, spicy and savory approaches to use these offbeat but valuable preserved concoctions.
Roast it!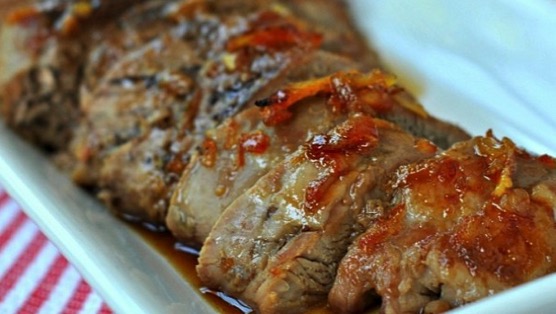 Instagram/Shugarysweets
Fruit and meat make a very happy couple. Why do you think cranberry sauce is always served with the turkey on Thanksgiving? Next time you cook a pork roast, smother that sucker with some orange marmalade as a glaze before you toss it in the oven. The citrus will complement the natural flavors from the pork, and just think of how good your kitchen is going to smell! Try this recipe for some inspiration. Don't like oranges? It's okay. Apricot preserves would work wonders as well.
Experiment with Grilled Cheese

Kelly Bone CC BY
Cheese and jam are a classy sophisticated pairing, and gooey, warm cheese mixed with an unexpected flavor helps to shake up this classic comfort food sandwich. There is a cheese for every jam, and a jam for every cheese. Brie is delightful with a raspberry preserve or blueberry compote, and a sharp white cheddar can have a bigger kick to it if you use a chunky strawberry-jalapeño jam. If you're in a savory mood, a gouda and a bacon jam (yes, it's a real thing) will do the trick. Experiment and see what variety you like best. Add a few slices of ham with a sweet berry preserve, and you could make yourself a mock version of a Monte Cristo.
Change the Way You Make a Cocktail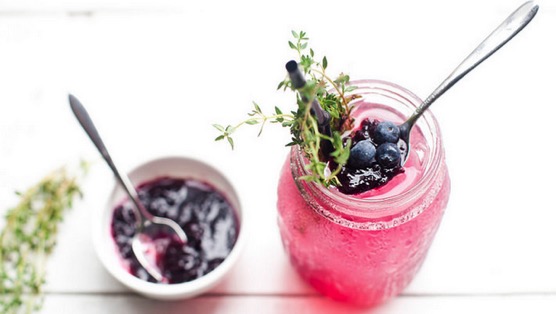 Geneva Vanderzeil CC BY
There is this little bar in Jacksonville, Fla. where I grew up called The Volstead. They have this spectacular bourbon drink called "the Jam" that uses a blueberry preserve, and it has changed the way I look at cocktails. Anytime you want to have something fruity, instead of using a juice, use a jam! Vodka is a good place to start simply. Mix a shot of vodka, a tablespoon of pineapple jam and sparkling water for a new twist the standard vodka-pineapple. Make sure to shake it well so the jam dissolves into the alcohol. Whiskey and a berry jam works well together, gin and a citrus-based jam like lemon or grapefruit are meant to be and you could make a pretty tasty margarita with a tangy peach and habeñero jelly. Like the grilled cheese, use your imagination and come up with something deliciously unique.
Layer Them in Parfaits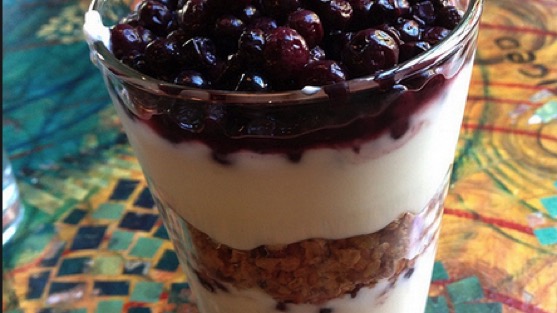 Carl Black CC BY
Really want a parfait, but you have no fresh fruit? That's okay. Use a thick, chunky jam instead. Vanilla yogurt, a strawberry preserve, granola and your favorite nuts will work like a charm. This would make a great breakfast if you have an early morning ahead of you. Prep it the night before with the yogurt and jam layered in a to-go container of some type in the refrigerator, and baggie up the granola and nuts with a spoon. Grab it in the morning and when you get to work toss in the crunchy stuff. It's easy, somewhat healthy, and most importantly, takes no time at all. If you wanted to make it even more exciting, use vanilla frozen yogurt instead for a yummy, somewhat healthy (if you pretend hard enough) dessert.
Spice Up Tuna Salad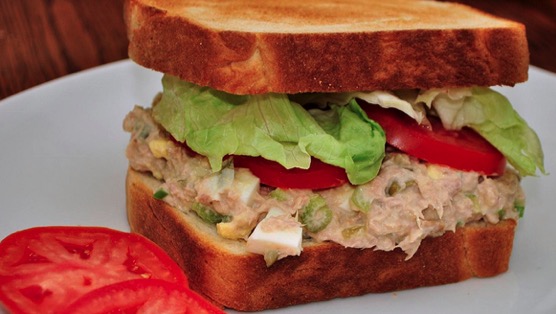 jeffrey w CC BY
Add a spicy jelly to your favorite tuna salad recipe to mix in some sweet heat to the usual zesty-ness. This one I hadn't heard of, but one of my closest friends swears by it. He said to add a little pickle juice and a red pepper jelly to canned tuna with hummus, but most tuna salad recipes should do. If you're up to the challenge, this recipe will do the trick. Tuna is a great protein if you're on a budget and need a cheap meat. Use multigrain crackers and you've got yourself a nice snack that will keep you full for a couple of hours.
Go Traditional with a Cheese Plate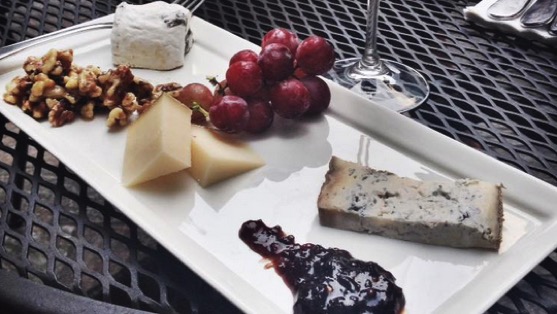 Annie Black
Do you need to impress dinner guests or your boyfriend or girlfriend's parents? This is a sure winner. A cheese plate needs to have a variety of spicy, sweet, savory and something muted so you can mix and match the four tastes. I'm a huge fan of cheese plates. They are quick to prepare, make people think you actually know a thing or two about being a grown up (fake it 'til you make it, am I right?), and can be worked to fit into just about any budget. My personal version of a cheese plate would include a goat cheese, chipotle gouda, honey, toasted french bread, raspberries and a savory jam like onion and garlic. You can mix and match the sweet and savory and the flavors complement each other in ways you might not expect. Also, you know what goes great with a cheese plate? Wine.
Of course, there are several other ways to use jam, like the classically delicious peanut butter and jelly (great with jalapeno-laced fruit jellies) or spread on a bagel. These are just some helpful ideas so you don't compile an array of unused jams in your pantry. The key is to be adventurous! There is a chance that you may accidentally create a clash of flavors, but there is another chance that you are going to find your new favorite snack or treat. Happy jam exploring!