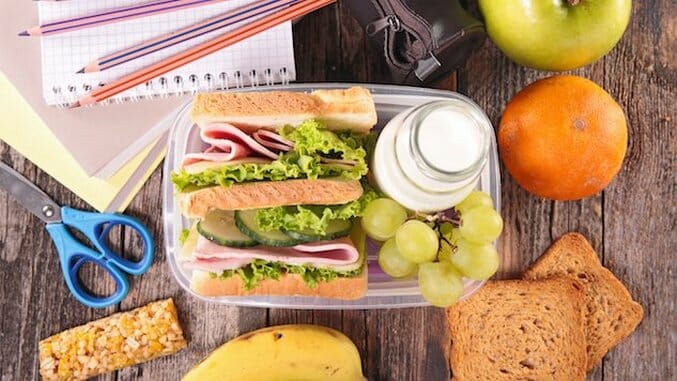 Libraries offer more than a chance for readers to check out the latest Sue Grafton mystery: They can feed the hungry, especially children and especially in the summer.
A recent study concludes that the very reasons communities value libraries — an open atmosphere, plenty of information and public access — are positive rationales for feeding, and even educating, hard-to-reach, at-risk populations.
As one Latina female participant notes about the library, "It's a relaxing place to be. I like that it's open to everybody and there's so many resources here available."
In 2015, Stanford University School of Medicine examined ten libraries in Silicon Valley to see if a library-based summer meal program could address food insecurity. The results, published in March, show that this community-based approach succeeded in addressing more than food insecurity: It bonded families.
What made the Stanford-study meal program different than others was that both parents (or other adult guardians) and their children received meals. Similar community meal offerings serve children only.
"This was important, especially to the librarians," says Dr. Janine Bruce, director of the Pediatric Advocacy Program at the Stanford University School of Medicine and one of the study's authors. "No one wanted to turn away hungry adults. And parents or guardians were more likely to stay if they could eat with their children, creating a family atmosphere that the participants appreciated."
Meal programs were served during lunch five days per week for six to eight weeks during the summer break. The libraries —in conjunction with the YMCA Silicon Valley, Second Harvest Food Bank and Revolution Foods — provided meals to children, their accompanying parent or parents, and other adults. Participating libraries served approximately 18,000 meals.
The meals were simple and healthy: a salad or sandwich, fruit and milk. The biggest roadblock to serving families has been finding funds to feed adults. But expanding the role of libraries as a valuable community resource can well be worth the cost: While the study didn't measure the use of library resources associated with the meal program, many participants said that both they and their children accessed services like computers and books, job-seeking workshops or school-related assistance. "Anecdotally, library staff reported increased increased usage of library materials," says Anne-Marie Despain, director of the San Mateo County Libraries, "and they regularly see participants from the meals program in the library."
According to Monica De La Cruz, MPH, research assistant and manager of Stanford's Pediatric Advocacy Program, libraries are viewed by the at-risk population as trusted, open, and welcoming. "Those who experience food insecurity found barriers to other resources, such as food pantries or government programs," she says. "Many times, they simply couldn't find correct information, such as how to enroll. Then, there were hurdles over eligibility requirements, social stigma, or immigration fears. Because libraries are seen as a community resource, they provide a safety net and hubs for accurate information."
Most of the 161 participants reported living in two-parent/adult-led households. Thirty-three percent of survey participants noted that the head of their household had either a bachelor's or graduate degree, reinforcing a theory that many community members in the wealthy Silicon Valley were left behind by the Great Recession, which had a disproportionately negative impact on children. The fallout for hungry children is particularly heavy in the summer, a time when advantaged kids go to summer camps.
In San Mateo and Santa Clara Counties, 38 percent of kids receive free or reduced-fee lunches during the school year, yet fewer than 20 percent of those children take advantage of free lunch programs in the summer. Most libraries offer summer reading series, which are natural complements to a meal program.
The positive response from the Stanford study has led the San Mateo County Libraries to offer even more services that provide learning opportunities while addressing food insecurity. "Whether through our 'Talk Read Sing' early education program or our family engagement program for school-age children, we've been intentional in offering nutritious meals as a core part of our efforts to close the achievement gap for low-income children," says Despain.
The San Mateo County Libraries also now address food insecurity during the winter school break, offering dinner to participants in addition to a family learning activity.
"Libraries are well positioned to ease the burden of food-insecure children," says Dr. Bruce. "For one thing, libraries are everywhere: urban, suburban rural. They are accessible to these hard-to-reach populations. I hope the results of this study leads other libraries to get involved."
Adds De La Cruz, "At a time when funding cuts are prevalent, this study shows the value of libraries as a community resource. They are so much more than a place to check out a book."
---
Rita Kasperek's work has appeared in Word Riot, St. Louis Magazine, PC World, Terrain, Art Business News, Storyglossia, and many other publications. Recently she wrote about food history for Paste.