Noma Announces Its Closure in 2024, Spurs Critique of Fine Dining Labor Practices
Photo by Annie Spratt/Unsplash
Food
News
restaurants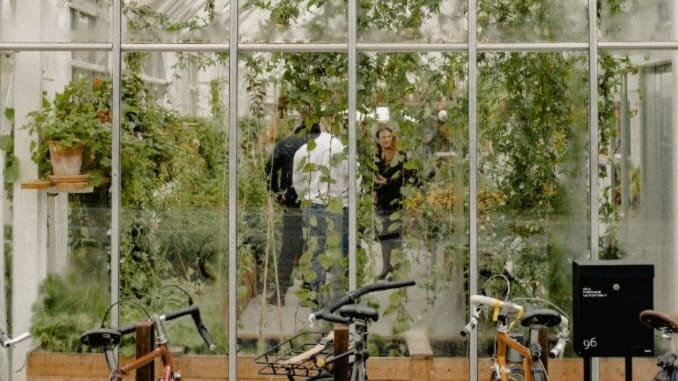 Noma, which has been voted one of the world's best restaurants, just announced that it will be closing its doors at the end of 2024. The legendary restaurant ushered in a new age of hyper-local, hyper-seasonal fine dining and turned Copenhagen, Denmark, the city in which it is located, into one of the foremost dining destinations in the world. But almost three years after the beginning of the covid pandemic, restaurant workers are questioning the cost of this level of success.
In recent months, René Redzepi, chef and co-owner of Noma, along with a number of other fine dining magnates, has come under fire for allegedly fostering poor working conditions in his three-Michelin-star restaurant. Interns, called stagiaires, were, until recently, completely unpaid at Noma despite reportedly being asked to work ridiculously long, strenuous hours, with some claiming that shifts could last up to 16 hours. They make up a large portion of the kitchen staff and are often charged with menial tasks—tasks that some say have taught them very little about actually cooking. Some staff members at Noma and other well-regarded fine-dining Nordic restaurants have accused leadership, including Redzepi, of bullying and abuse.
Even Redzepi himself has admitted that the current fine-dining paradigm is breaking down: "It's unsustainable. Financially and emotionally, as an employer and as a human being, it just doesn't work," he told the New York Times. "We have to completely rethink the industry. This is simply too hard, and we have to work in a different way."
Noma's closure reflects a nascent labor movement that's been gaining traction in the food world and beyond. Covid gave many of us, but especially restaurant industry workers, the time and ability to reflect on the work we were doing before the pandemic hit. Was our work really benefitting us? Or were we all simply being exploited by CEOs and owners who somehow make more money every year as we struggle to pay our rents?
With his reputation, Redzepi undoubtedly has the ability to make a fortune, but he says that running Noma has not made him rich—the cost the specialty ingredients the restaurant has become famous for are so exorbitant that margins are reportedly still thin. So, who's really benefitting from all of that unpaid and poorly paid labor? Anyone who can pay $500 minimum for a single meal: wealthy people.
Over the past year, the media has latched onto the pervasive theme of toxicity in the fine dining world and the wealthy patrons whose taste demands it: The Bear and The Menu were both hits for just that reason. Although diners at restaurants like Noma are certainly paying a premium for the experience, they're apparently not spending enough if restaurants can't afford to pay their staffs livable wages with reasonable hours. But if prices rise even higher than they already are, dining at these types of restaurants will become even less accessible to anyone who doesn't have a trust fund.
Of course, the toxic work culture of the food industry expands far beyond the world of fine dining: From Driscoll farmers to Amy's Kitchen workers, food industry employees are pushing back and demanding fair working conditions in the face of low wages and alleged exploitation. Often, these stories receive little coverage in the media, perhaps because they're void of the glamor and mythos surrounding legendary fine-dining establishments. But all of these examples point to a need for greater awareness of where our food comes from and who's doing the work to get it to our plates.
Noma's closure marks the end of an era for the restaurant industry. As a leader in the fine-dining space, Redzepi's recognition of the unsustainability of his operation is important. How the fine-dining scene—and the food industry in general—will contend with this new, post-covid era of eating is still unknown, but one thing is for sure: Change is overdue.
---
Samantha Maxwell is a food writer and editor based in Boston. Follow her on Twitter at @samseating.