San Antonio's Cured Is More than a Restaurant for Chef Steve McHugh
Photos: Scott Martin and Jonathan Alonzo
Food
Features
Restaurant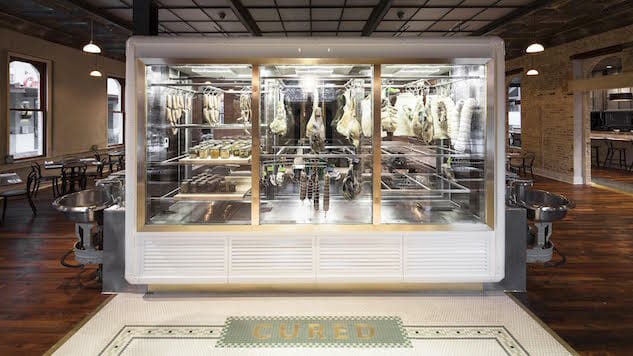 When Chef Steve McHugh and his wife moved from New Orleans to San Antonio in 2010 to
open a restaurant for the Besh Restaurant Group, sure, he knew his life was about to change, but he could have never really imagined how. Shortly after moving to the South Texas city, the rising star chef was diagnosed with non-Hodgkins lymphoma and his life put on pause as he underwent surgeries, then chemotherapy for a year.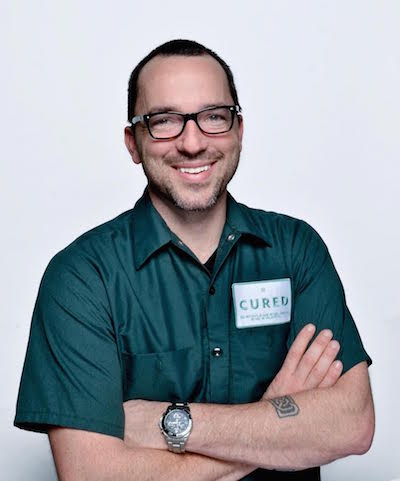 Photo: Jonathan Alonzo
"San Antonio was where I was cured of cancer, and so it means a lot to me," he explains. "I've said it before — we didn't want to be hot shots from New Orleans coming here and imposing on 300 years of culinary history. San Antonio has a great food culture."
So although most chefs participate throughout the year in special charity dinners or events,
McHugh decided to become deeply involved in this Texas community in a way that few chefs
embrace. The first step, once completely healthy, was planning a restaurant of his own — Cured. The name reflected his recovery, but it also reflected the charcuterie program and focus on local foodstuffs that has evolved into one of San Antonio's premier dining destinations. Today, the charcuterie chamber sits at the restaurant's entrance, its hanging salamis and meats artfully lit like a jewel case.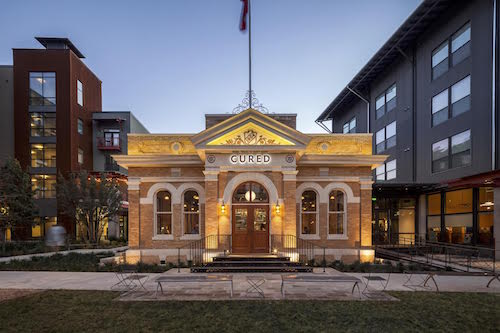 Photo: Scott Martin
The next step was to give back, and since charcuterie was one of the obvious stars of the
menu, that became the vehicle. For each charcuterie board Cured sells, the restaurant donates $1.00. That's every board, every day for years. Perhaps it might sound too simple to make a difference, but at this point, Cured has donated approximately $50,000 to various San Antonio charities.
Here's how it works: each quarter, McHugh chooses a local charity (past recipients have of course been the Leukemia & Lymphoma Society of South Central Texas, but also the USO and even a canine rescue charity after he and his wife lost their beloved pet). Then they announce the charity, attracting guests that want to support that, and log every charcuterie plate they sell during the period. At the end, they pull the report from the point of sale system, write a check, and it's on to the next charity.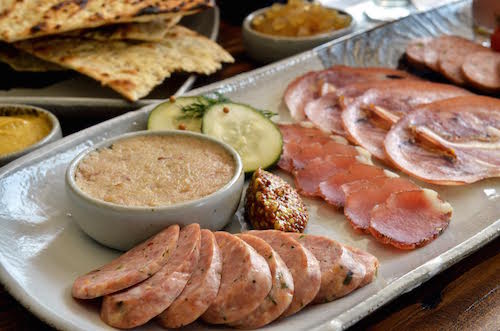 Photo: David Rangel
"Each quarter, we're averaging between $4,200 and $5,500 for each check written to a charity," he says. "And for us, it is incentive for us to push our own cured meat boundaries, continue to be creative so that our regulars always have something new."
That continual creative push certainly was a factor in McHugh being named a finalist for the
2016 James Beard Foundation's Best Chef: Southwest honor, but it has also fueled even more ways for him to interact with the community beyond passing a plate. The chef and his staff hold children's cooking classes now, and they are in the midst of planning for their second annual Cured for a Cure event in September, where four chefs serve a five-course meal and all proceeds go the Leukemia & Lymphoma Society.
"We have a great lineup for 2016, including Chef Linton Hopkins; McHugh says. "We raised $28,500 last year, so we are working on ways to make it $40,000 this year."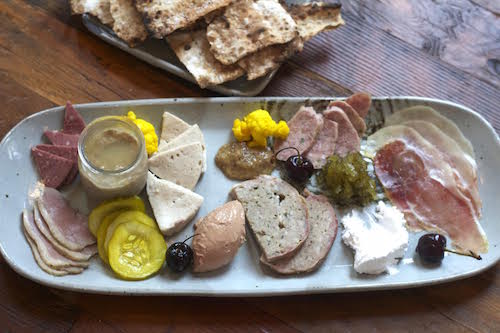 Photo: Veronica Luna
At Cured, McHugh proves the power of the plate is much more than a meal. In San Antonio, he has found a home that feeds his creativity, and in turn he works to give back what it is giving him. And did we mention the charcuterie is amazing?
Stephanie Burt is a contributor for Paste based in Charleston, S.C. who travels to eat and look at art and architecture until she's hungry again. You can find her on Twitter
or Instagram at @beehivesteph or listen to her distinctive Southern accent weekly on
her podcast The Southern Fork.