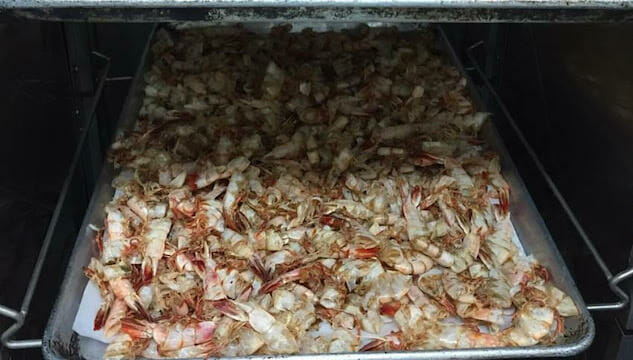 For Clark Barlowe, executive chef of Heirloom Restaurant in Charlotte, N.C., and one of the newest members of the James Beard Smart Catch program, there is always something more that he and his team can consider when it comes to ethical sourcing, sustainability, and reducing waste. But he'll admit that it was his sous chefs and prep cooks who pushed him into his newest "close the loop" practice that was so easy, he was surprised he hadn't considered it before.
"One of our most popular dishes here is shrimp and grits. We use North Carolina brown and white shrimp, which are both super delicious, and we go through so much of them, we have all these shrimp shells left over. Of course, we make shrimp stock with some of them, but beyond that, there are just so many. I couldn't bear to throw them away, so I was just storing them in the walk-in [freezer]," he explains. "My cooks came to me and said, 'We're running out of space in the freezer. We have to do something about these shrimp shells.'"
So taking a cue from dried shrimp products in Asian cooking, they decided to test drying them out and grinding to a powder. The results have added yet another layer of deliciousness to his kitchen arsenal. "I thought it would be crunchy, but it almost disappears on the tongue," he explains. "It really grinds down fine and has a very similar consistency to Wondra Flour, so we began using it first to crust strawberry grouper before we seared it. Now we are using it not only to sear fish, but in vinaigrettes and in pasta. It adds a real shrimp flavor."
Besides the fact that his kitchen routinely smells like a Lowcountry boil and has the kitchen staff going home fragranced like that too, Barlowe's main concern is his diners with shellfish allergies. There is no getting around that shrimp is being processed in the kitchen, and with the fine consistency of the powder in use, he has to be extra vigilant for his customers with shellfish concerns.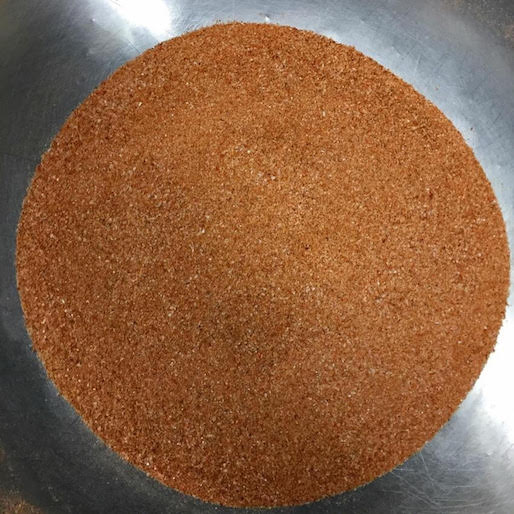 Photo by Clark Barlowe
But the versatility of the product, as well as the low labor it takes to produce it (about an hour of active labor time) has the chef and his staff deciding that the practice is worth the extra attention. Not only is he creating a more sustainable kitchen, but he's adding to it with something that would have been discarded in the past. Since those little tricks of easing cost margins are the things that excite chefs (home or professional) who practice a nose-to-tail approach to cooking, he shares his method so others who save their shells can turn it into seasoning. If you don't have a Vitamix or a CVAP — two common professional kitchen pieces of equipment — a home oven and a high-speed blender will provide comparable results, though the mixture won't be as fine:
1. Dry shells for 18 hours at 160F in CVAP.
2. Allow shells to cool, then powder in Vitamix.
3. Sift powder to remove larger shell fragments.
4. Store in airtight container.
Barlowe says that he's finding more and more uses for the shrimp powder every day. "It just simply a wonderful seasoning. And we now have more room in that walk in."
---
Stephanie Burt is a contributor for Paste and the host and producer of The Southern Fork, a podcast that host conversations with some of the most interesting voices in the culinary South. In other words, she knows her way around a good biscuit. Follow her adventures in eating and travel at @southernfork on Instagram.