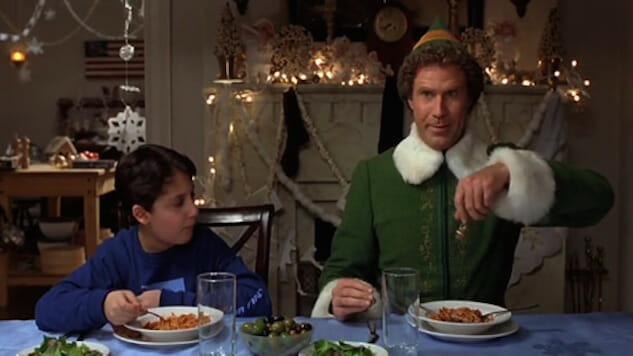 Who among us doesn't need a break from the holiday table? Be it too much chopping, too much of Uncle Bob's political diatribes, or too much cheer, we all need a time out at some point during the most wonderful time of the year. That's when it's time to hit Netflix's hard. Movies make for a fast and easy escape. (Read: you don't have to leave home and you can wear your elastic waist pants and furry slippers.) Fast forward to these five food scenes that will transport you to feasts far from home while feeding your appetite for celebrations not your own.
1. Elf: Syrup Goes with Everything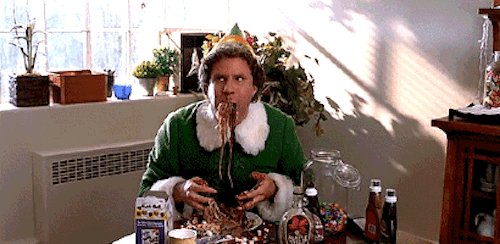 As your struggle with your holiday menu keep in mind the four main Elf food groups: candy, candy corn, candy canes and syrup. Obviously, we double dare you to serve spaghetti and syrup a la Elf to your pickiest guest.
2. Feast at the Great Hall of Hogwarts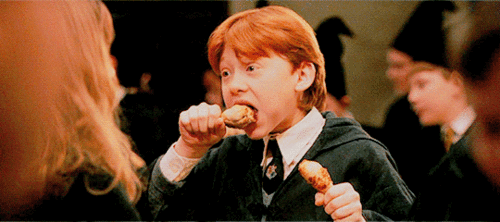 Gold plates piled high as far as the eye can see appear as Dumbledore declares "let the feast begin" in the first Harry Potter film, Harry Potter and the Philosopher's Stone. It seems a lot more appealing than standing over a hot stove all week. Sadly, it only seems to work at Hogwarts. Believe me, I've tried.
3. When Harry Met Mallomars

Billy Crystal as Harry declares Mallomars "the greats cookie of all time" as he, sans Sally, gets ready to watch the ball drop. An open container of milk sits in the background. I think he also may have stumbled upon the greatest New Year's Eve meal of all time.
4. Avalon: Sliced Turkey with a Side of Heartbreak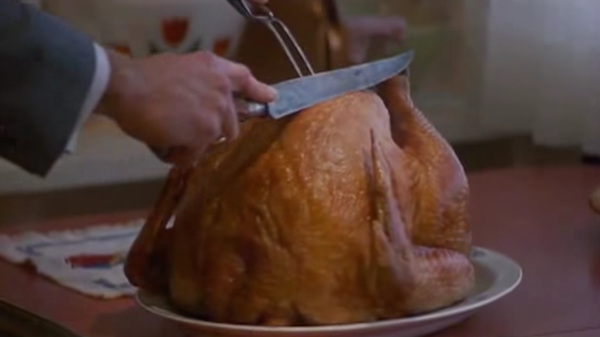 When you need reassurance that yours is not the only dysfunctional family on the block, watch Avalon's epic family splitting you-cut-the-turkey-without-me battle. Then practice saying: "They start without us, we go."
5. Beauty and the Feast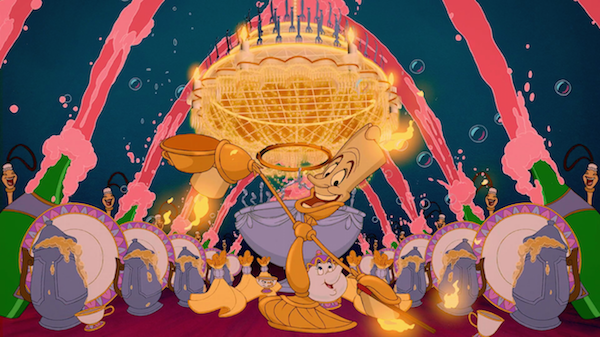 When you have hit the eggnog a bit too hard, that's when it's time to bring on the dancing tableware and candlesticks from the animated version of Beauty and the Beast. But, please, don't try this at home. Don't believe me? Ask the dishes.