Dine-and-Date: LA's Best Restaurants for a Tinder Date
Photos courtesy of Bianconi/Facebook Tuck Room Tavern/Facebook
Food
Lists
Dine-and-Date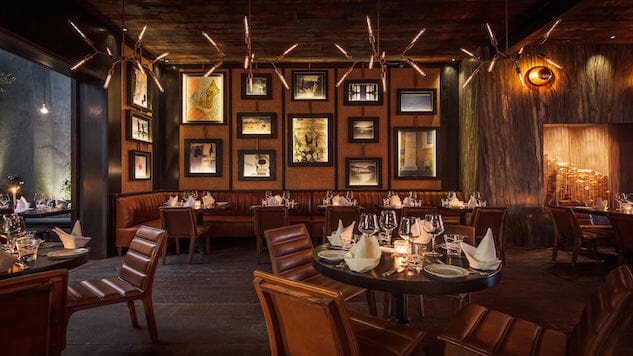 You swiped right and it's a match! Yay! You're one step closer to finding true love. Ok, ok, maybe that's a bit overzealous but you survived your first date and he/she wasn't an axe murder, has a real job (phew!) and you actually have chemistry—that's more than most first online dates. So if you're ready to graduate from coffee to dinner, here's a roundup of restaurants to take your modern romance to the next level.
1. Bianconi
So, maybe whisking your Tinder match to Italy on a second date is a bit much, but the next best thing is taking them to this brick-walled den on West 3rd Street to get a taste of authentic Italian fare. There are plenty of dark sexy corners to get cozy in, so find yourself a plush booth to sink into and start the evening by ordering one of their specialty cocktails (hello Hot Italian Lover!). The Mediterranean-inspired menu means the surf and turf dishes like their 34 oz. Tomahawk steak or their Mediterranean sea bass are the stars of the show, and always leave room for dessert when you're at an Italian restaurant.
2. Cavatina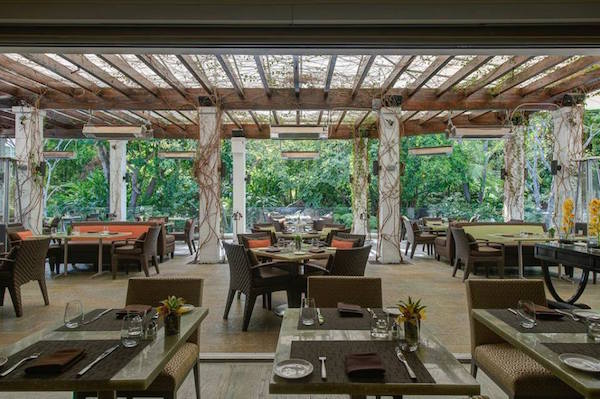 Photo courtesy of Cavatina/Facebook
If you really want to impress your new Tinder date, consider this upscale, garden-like oasis inside the Sunset Marquis hotel. The airy, string-lit patio sets the tone for a romantic evening under the stars with a farm-to-table inspired menu showcasing California's freshest produce and ingredients. With menu highlights like the creamy burrata, beef tenderloin and seared scallops, and an average entree price of $38, you can expect a steep bill but a meal that will leave a lasting impression.
3. Art's Table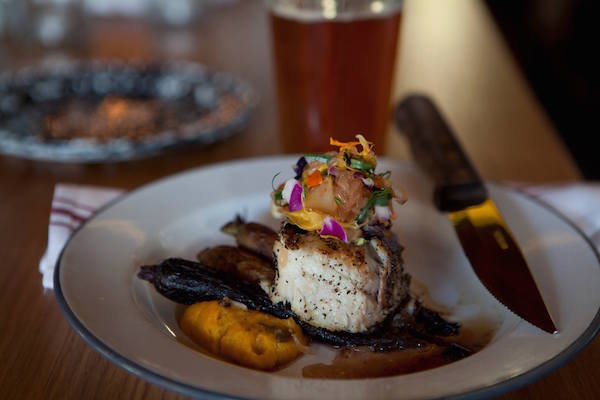 Photo courtesy of Art's Table/Facebook
It's no surprise that this local favorite on Montana Avenue has an extensive menu centered around market-fresh ingredients, given the proximity to one of the best farmers markets in town. The homey neighborhood spot is frequented by families, couples and groups so if you're looking for a more a casual, laid back vibe, than head to this no frills Santa Monica spot for date night. Insider tip: Order the kale salad!
4. Barbrix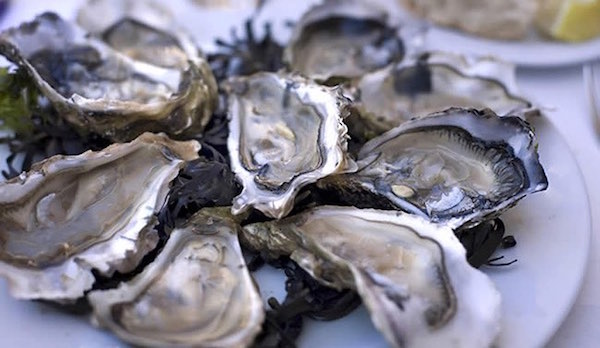 Photo courtesy of Barbrix/Facebook
An Eastside gem, Barbrix, is a charming and intimate restaurant and wine bar where you can enjoy a Mediterranean feast and then wash it all down with one of their fantastic wine selections. Reserve a seat on the outdoor patio adorned with string lights and take pleasure in sharing small plate tapas with your date. Or if you're looking for a more casual evening, you can sit at the bar (if you're lucky to snag a spot), order a bottle of wine and pair it with your own cheese plate.
5. Sotto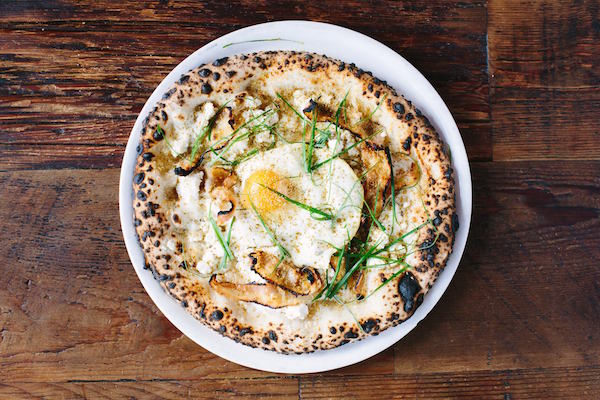 Photo courtesy of Sotto/Facebook
Sotto is a little slice of heaven but with the blink of an eye one might miss this hidden, below-street eatery, situated below Picca. Best known for their wood-fired Neapolitan pizzas, Sotto pays homage to Southern Italian cooking with unforgettable dishes like the funghi pizza or rigatoni with chicken liver ragu (tastes much better than it sounds, trust us). The dimly-lit restaurant and scrumptious food are the perfect setting for date night.
6. The Tuck Room Tavern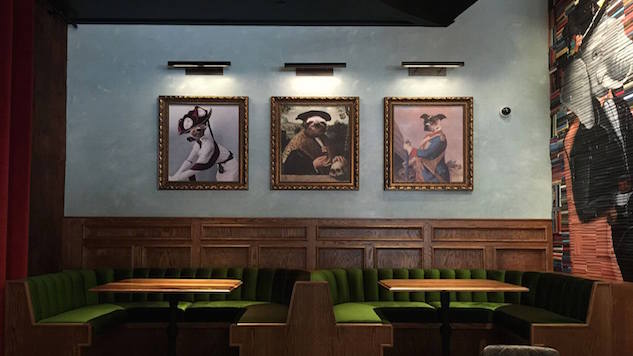 Photo courtesy of The Tuck Room Tavern LA/Facebook
This whimsical restaurant and bar in Westwood lives up to its name—it's easy to miss because it's a room tucked away inside the iPic movie theater. Once you've found it, grab a seat on the heated patio and enjoy a decadent dinner from three-time James Beard Award-winning Chef Sherry Yard who crafted a menu around crave-worthy dishes like reuben croquettes, brioche-crusted crab cakes and baby back ribs. After you're done with dinner, obviously not without trying Chef Yards' famous dessert, make your way to one of the cozy couches in the lounge where you can doodle love notes to your date in the communal guest book or admire the hand-painted Mike Stilkey book sculpture while sipping on carefully curated cocktails, seasonal sangrias or local craft beer.
7. L.A. Chapter
This trendy DTLA hotel restaurant is an ideal date night destination—you can dine downstairs and then head to the rooftop to enjoy cocktails and sweeping views of the city (assuming you don't want to murder each other by the end of dinner). The food and drinks are consistently good and The Ace Hotel is always packed with trendsters which makes it prime for people watching.
Leila is an LA lifestyle and travel writer who spends about 95% of her time writing about food, thinking about food, cooking food or eating. You can follow her food and travel adventures around LA on Instagram and Twitter @LeilasList.