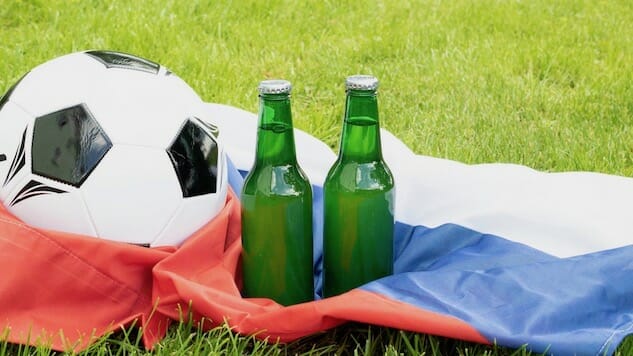 As with any major sporting event, the World Cup and beer go together as well as two world-class players driving up a poorly defended goal (witness the last-minute goal in that Belgium v. Japan match). In fact, the love of beer and World Cup soccer is so rabid that host country Russia is facing a beer shortage due to the overwhelming demand. Not to be outdone, Britain—where World Cup fans run deep—is facing a similar shortage.
Here in the States, the early games, including the 10 o'clock Eastern final on July 15, provide a socially acceptable reason to have a few pints well before noon. And this love of beer and soccer has inspired a few great World Cup-themed beer projects this summer. Here's a handful of our favorites—and none should prove nearly as controversial as Gaffel Brewery's decision to release a bottle with Iran's flag and the words "God Is Great" on the label—a serious insult to non-drinking Muslims. It was part of a series, but still… Almost makes us wish Iran had somehow cleared the first round.
Veza Sur El Diez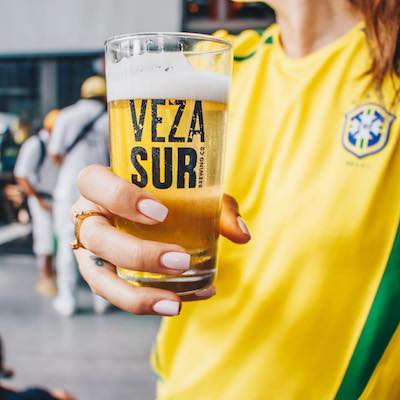 Photo by Veza Sur
Miami-based (and Anheuser-Busch owned) Veza Sur introduced a new "breakfast" beer to coincide with the early games of the Cup this year (the first match aired at 8 a.m. in Florida). This Belgian-style witbier was brewed with ruby red grapefruit, orange peel, coriander, and flaked oats, and measures in at a morning-appropriate 4.1% ABV. The name refers to players who typically wear the number 10 on the field. Think strikers like Pele, Diego Maradona, and (sigh) Lionel Messi.
---
Andwell Brewing Hit the Bar Ale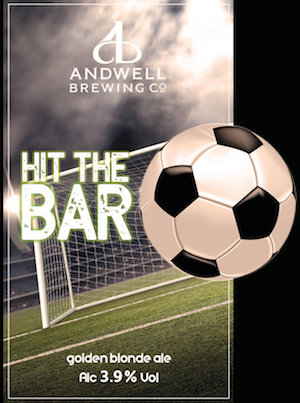 Here's hoping UK brewers can help stem the tide of the country-wide beer shortage by following Hampshire-based Andwell Brewing, who introduced their Hit the Bar Ale this summer, a special edition blonde with a breakfast-friendly 3.9% ABV. Its name should be familiar to many fans of the sport, referring to when a shot on goal hits the bar. This is a condition that hits home in particular for England fans, bringing back the shocked memories from when their team took a shot on goal that hit the top bar and then bounced in—making it a goal—only to have the spin on the ball redirect it back into the field of play, leading to a loss. The goal wasn't allowed, but 2018 has embraced goal line technology to help prevent future tragedies.
---
O'Brien's World Cup-Themed Beers
San Diego's O'Brien has a history of embracing the Cup. In 2014, they made the Nickel Penalty Shot for all the U.S. matches, as well as other themed beers. With its host country out, this Cup they embraced Iceland as their foster country (who, alas, are no longer in the tournament), but they routinely host viewing parties and even made an easy-drinking red ale with Thunderhawk Alements dubbed Viking Clan.
---
Budweiser Collectible Bottles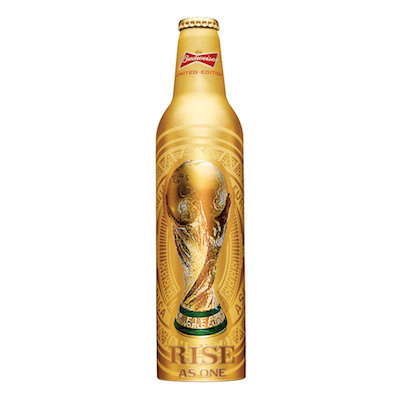 Never one to let a marketing ploy slide, Budweiser launched a new collection of World Cup collectible bottles this year—but they're only available in China, a country hasn't made it to the tournament since 2002 (where they lost all their matches in the first round). The eight bottles include designs of some of China's favorite teams, including England, Russia, German, France, Portugal, Argentina, Spain, and Brazil. At this point all the Asian teams are out, but Budweiser might've sold more if they made one in honor of South Korea's team, who sent Germany home in the first round.
---
Wicked Weed Passport Challenge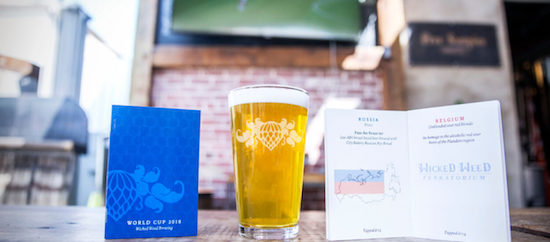 Photo by Wicked Weed
Asheville, NC-based Wicked Weed may be attempting to woe anti-corporate soccer-lovers back this summer, hoping that any ire inspired by the recent acquisition by InBev will be overshadowed by an interest in the brewery's World Cup Passport Challenge. They're screening every match at their brew pub, and tapping 16 different World Cup-themed beers over the course of the tournament. For every one you drink, you get a stamp in their passport book. Fill 'em all up, and win a t-shirt (as well as benefit from watching good games with damn good beer), and you're entered to win two tickets to their Grand Cru Tour. Better still, a portion of every themed beer sold will help rebuild local soccer fields.
---
Weird World Cup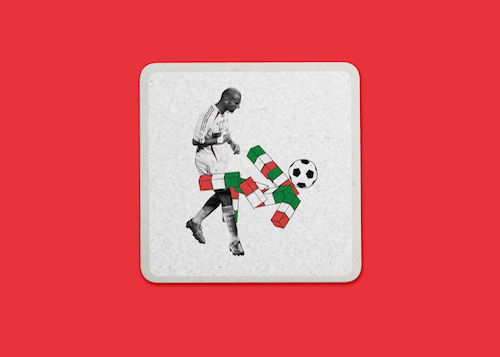 Not so much a beer per say, but a place to rest your beer, the Weird World Cup offers World Cup-themed beer coasters that capture highlights of the crazier moments of past tournaments, including Maradona's Hand of God goal, Zidane's head butt in 2006, those damn vuvuzelas that were so audibly pervasive when South Africa hosted in 2010, and Beckham's kick that led England's ousting from the 1998 tournament. Made by a collection of UK illustrators, the proceeds go to Football Beyond Borders, an educational charity that uses soccer as an engagement tool to help Brixton youth.
---
Belgium…Because Beer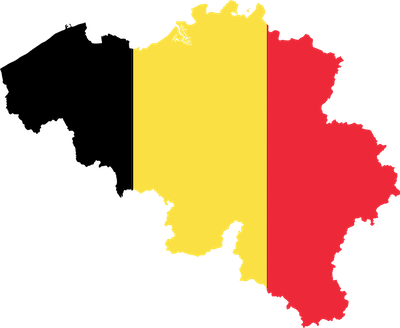 Beer-lovers looking for a team to support should gravitate to Belgium. They just squeaked by Japan in the 94th minute in what has arguably been the Cup's best game (and almost one of its biggest upsets), but the country sure does know beer. And if they make it to the final round, you have a variety of styles to consider for that 10 o'clock kick-off.
---