Tasting: 3 Bardstown Bourbon Co. Origin Series Whiskeys (Bourbon, BIB Bourbon, Rye)
Photos via Bardstown Bourbon Co.
Drink
Features
whiskey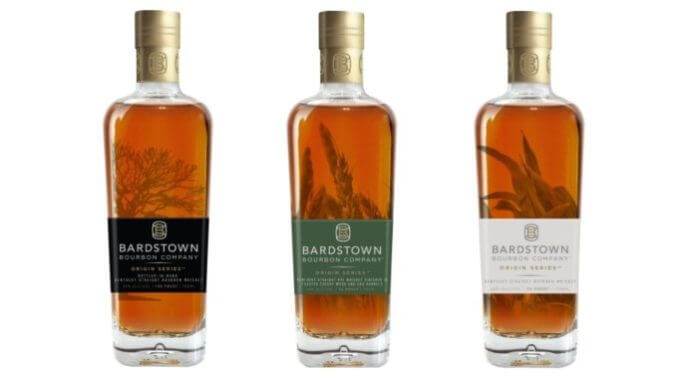 In the last decade, there may be no new Kentucky distillery that has made a bigger impact on the whiskey industry as a whole than Bardstown Bourbon Co.
This is a function of several factors, including the fact that BBC was built from the start to produce a vast quantity of product. This allowed them to become one of the biggest suppliers of young, sourced whiskey in the state, effectively making BBC—still a young company itself—into an incubator for countless other small distilleries. Since 2016, whiskey distilled and aged by Bardstown Bourbon Co. has been found in numerous brands, often as part of a more complex blend.
BBC's own product, meanwhile, has entirely relied upon their blending prowess. Core brands such as the Bardstown Fusion series have blended portions of BBC's own distillate with older, sourced whiskeys, while the Discovery series has solely highlighted blends of sourced bourbon. One thing that BBC has never produced, though, is a bottle that contains exclusively their own whiskey. That period ends now, with the introduction of the Bardstown Bourbon Co. Origin Series, which begin to hit shelves throughout early 2023.
This is a series of three brands, each of which spotlights a different BBC mash bill and technique. There's a 96 proof, high-rye bourbon. There's a second, bottled-in-bond bourbon from a wheated mash bill. And there's a "95/5" rye, obviously inspired by the rye whiskey maestros from MGP of Indiana, finished in unique barrels checkerboarded with cherry wood to create an entirely new type of profile. All three releases carry a sturdy, 6-year age statement, representing the oldest stocks of whiskey that Bardstown Bourbon Co. has patiently shepherded from the time they first started distilling, to today. Together, this trio represents a new identity for the company, their most personal line of products.
And surprise, surprise—they're actually solid values as well! At $45 (high-rye bourbon), $50 (BIB wheated bourbon) and $70 (rye whiskey), these Origin Series bottles will become the most affordable Bardstown Bourbon Co. products (for bourbon, anyway) on the shelves, considering that the most recent MSRP of the Fusion Series was roughly $65. An older whiskey geek might question whether this really good value, and it's true that five years ago, we probably wouldn't be trying to make that argument. But things have changed in the whiskey world so much in the last half decade of rampant inflation and price gouging that a $50, BIB bourbon with a 6-year age statement, from a distillery that isn't one of the giants of the industry, is now an undeniably strong value on paper. And thankfully, the whiskey inside the bottle should also inspire devotion as well.
So with that said, let's get to tasting this trio.
---
Bardstown Bourbon Co. Origin Series BourbonMSRP: $45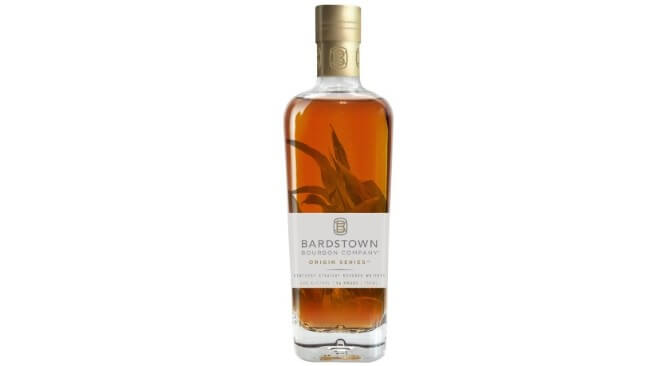 The high-rye bourbon whiskey of the series is just referred to as "Origin Series Bourbon" by the company, and bears the cream-colored label. This one no doubt could have been released at 100 proof as well, which could have earned it similar Bottled in Bond status as the wheated bourbon, but the company presumably wanted to draw a clearer line of differentiation between the bottles, which do indeed have very different flavor profiles. This one is from a mashbill of 60% corn, 36% rye, and 4% malted barley, making it similar to the mashbills of some of MGP's famous high-rye bourbons.
On the nose, the rye in the mashbill really makes itself felt, with significant rye spice and pepper, along with more herbal notes of mint and dill, and some apple fruitiness. These are layered atop a base that evokes cornbread and slightly nutty, brown butter biscuit. On the palate, the rye spice is quite assertive and punchy, herbal and peppery, though it's met by sweetness evocative of malted milk balls with milk chocolate. Hot cinnamon candies give this one some heat, though there's also a lot of "green" character. There's some immediate sweetness up front, but to me this finishes pretty dry and on the herbal side, with a wisp of bitterness.
The rye character is really quite strong on this one, so high-rye bourbon fans will want to take notice. It has a degree of spicy, chile-like heat to it, making this drink the hottest of the three in my opinion. If someone handed it to me blind and said it was a Kentucky rye whiskey, I'd easily believe that. It strikes me as just a little wild and rough around the edges.
---
Bardstown Bourbon Co. Origin Series Wheated Bottled-in-Bond BourbonMSRP: $50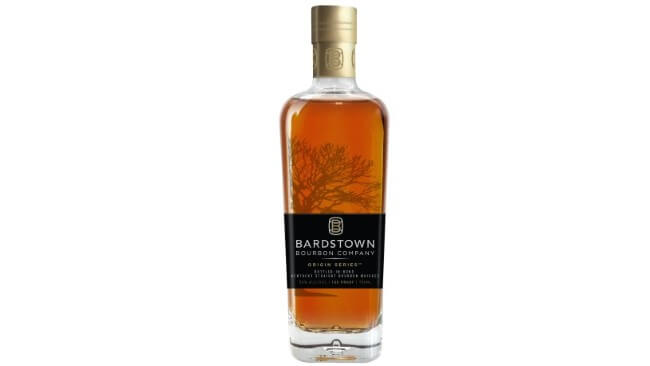 You pretty much can't be a hype bourbon producer these days without a wheated bourbon mash bill, so it's not surprising to see Bardstown launch the Origin Series with not one but two flagships, pairing the traditional rye bourbon with the wheater, which they've decided to designate as the Bottled-in-Bond entry of the two. As such, it comes at the full 50% ABV (100 proof), though it carries the same 6-year age statement, two more years than necessary to achieve the BIB label. The mash bill here is 68% corn, 20% wheat, and 12% malted barley, with the higher malted barley content calling to mind Heaven Hill bourbon recipes for products such as Larceny.
On the nose, this one is immediately more doughy and grain-forward than the rye bourbon was, eschewing the spicy rye bomb for softer tones of digestive biscuits, slight maple and dark fruit syrup, along with a touch of cocoa. On the palate, it's much softer and sweeter than the rye bourbon, with lovely notes of dried fruit (raisin or prune), a little red licorice, caramel, vanilla, plum and cocoa. Texturally, this is notably more full and silky than the rye bourbon as well, making it feel pretty luxuriant. Despite being the strongest of these three whiskeys, it drinks the easiest.
I'm not always sold on the purported allure of wheated bourbon, but this one from the Origin Series has some really strong selling points. It feels like a somewhat more mature product than the rye bourbon, with lovely fruit and caramelized sugar notes, and a fuller mouthfeel that I think will be attractive to a lot of drinkers. I wouldn't be surprised to see this release become the most generally popular of the trio among bourbon geeks. And at $50, this feels like a particularly strong value.
---
Bardstown Bourbon Co. Origin Series Rye WhiskeyMSRP: $70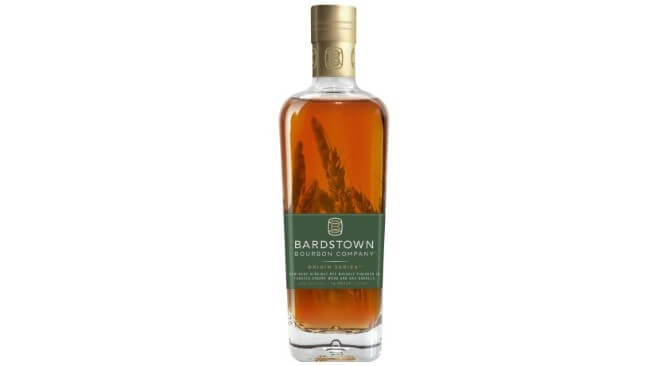 The rye whiskey entry of the Origin Series is definitely the most unique of the three bottles, and the one most indicative of BBC's work in product innovation. The whiskey itself is from a classic recipe, the 95% rye and 5% malted barley standard famously associated with MGP of Indiana, but it's the secondary barrel finish that really sets this one apart. Working in conjunction with the cooperage of West Virginia Great Barrel Co., BBC has developed a new style of barrel composed of alternating staves of standard American white oak and cherry oak, with two different toast profiles delivered by WVGB's state of the art infrared toasting technology, which we wrote about in detail back in December. Thus, in the finished barrels, each stave alternates between lightly and medium toasted American oak and cherry wood, imparting a radically different flavor profile. The company's tried this out in a limited edition rye whiskey collaboration, and the results turned out so well that BBC decided to build their Origin Series Rye Whiskey around the same type of secondary barrel finish. Like the rye bourbon, this one weighs in at 48% ABV (96 proof).
On the nose, this one is beguilingly rich and different from what you'd likely be expecting from a mid-aged rye whiskey with the 95/5 mashbill. It's rich, toasty and spicy all at once, with notes of fennel seed, dill and rye spice sharing space with deeply caramelized sugars, brown sugar, char, aromatic toasted oak and warm spices. On the palate, the cherry wood contributes wood spice notes that recall French oak, with lots of cinnamon sugar and cardamom, but there's also savory herbal notes, dill and a slightly hops-like bitterness. Big, rich caramels, molasses cookie and sweet oak are other highlights of this decidedly unique rye, which more than anything else I've tasted in this price range replicates some of the flavors you expect to get in abhorrently expensive, extra-aged rye.
I don't know if there's anything else on the market today that tastes quite like the Origin Series Rye Whiskey, and I mean that in the best way possible. BBC has tapped into a signature production technique here that has given them a product that truly stands out.
---
Jim Vorel is a Paste staff writer and resident liquor geek. You can follow him on Twitter for more drink writing.